Join Us
Interested in Joining Our Professional Team? We're Hiring!
Ascent Real Estate Professionals are different.  We value an independent spirit and reward hard work, diligence and loyalty. If you're looking to make a move, please contact us for a confidential, no obligation discussion.  We'll provide you with all the information you need to decide if Ascent is the right fit for you.  Here are some frequently asked questions:
Why Ascent?
We're craft brokers.  For insight into exactly what that means, read our short blog about The Craft Brokerage Revolution. We are unique in that we leverage ideas and technology to provide a more hands on approach in everything that we do.  We're involved in every step of the process, from contract through closing. We don't rely on third party information and guidance – we create it ourselves.  We research and study the market.  We don't take shortcuts.  At Ascent, you'll be an intelligent, engaged, hands-on broker – your clients will notice the difference.
Who can succeed at Ascent?
Our agents have found success at any age and with any experience level.  At Ascent, you will have hands-on, one on one business planning sessions, strategy consultations and education to help you be your best.  When choosing our associates, we are selective, yet we give any Broker the opportunity to find their own unique path.  Our guidance will help you find your success.
What traits are most important at Ascent?
We look for independent, innovative and creative thinkers.  We value Brokers who are involved in the community and dedicated to service.  We love go-getters, positive thinkers and goal setters.  What traits can you bring to Ascent?
What makes Ascent different than other brokerages?
Ascent is unique in the fact that we have no main office.  Our agents are mobile and can work well from anywhere; at home, a coffee shop or the local brewery.  We provide technology solutions to help you work digitally.  We don't tie our agents to a desk (and make them pay for it).  We want you to be out working in the community and developing your unique brand.
What kind of support can an agent expect at Ascent?
Ascent is committed to your continued success, however, we aren't like typical brokerages.  Our agents are very hands on in their own business, and very independent, however, you can expect a high level of support and guidance from your managing broker.  From walking you through compliance, contracts and systems, to priming you on all our technology, you can rest assured knowing you won't be overlooked or forgotten about.
What is Ascent's compensation model?
We have the most competitive compensation plan in the Northern Colorado market. Contact our Managing Broker, Jared Reimer, for details.
You owe it to yourself to explore the opportunities at Ascent.  We know that we can help you grow as a real estate professional and develop your business without franchise restrictions and additional costs.  Give us the opportunity to meet you and understand your business and how we can help you reach your full potential.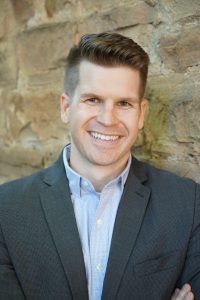 Call, email, or text our managing broker, Jared Reimer, with any questions and schedule your no-obligation, confidential meeting to discuss your opportunities at Ascent.
Jared Reimer
Jared@AscentREProfessionals.com
970.222.1049