Jared Reimer
Jared@AscentREProfessionals.com | Mobile: 970.222.1049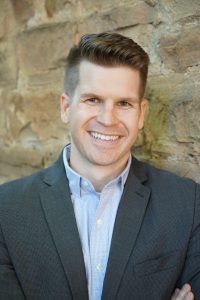 Jared Reimer returned to Northern Colorado and began a successful career in real estate sales and marketing after a successful and challenging career as a Structural Engineer in Dallas, Texas. Along with his engineering degree, Jared also holds the LEED AP certification, which combined with his real estate expertise, makes him a triple threat: real estate consulting, design and sustainability.
Recent Awards and Appointments:
Fort Collins Board of Realtors – 2016 YPN Advisory Council
Fort Collins Kiwanis Club – 2015 President
Fort Collins Board of Realtors – 2014 Director
2014 Fort Collins Area Chamber of Commerce Young Professional of the Year Finalist
2013 Northern Colorado Business Report's 40 Under Forty Honoree
2012 Graduate – Leadership Northern Colorado
2012 Fort Collins Board of Realtors' Young Professional of the Year
Specialties Include:
Residential Home Sales and Marketing
New Construction Residential Sales and Marketing
Corporate Relocation (Locally and Nationally)
Real Estate Investment Analysis and Strategy
Statistical Analysis and Market Examination
Social Media and Technology
Architectural and Structural Design
Jared is actively involved in the communities of Northern Colorado through several different groups. Predominantly, he is active in the Kiwanis Club of Fort Collins, participating in service projects and fundraisers benefiting the youth of Fort Collins. On top of his efforts with Kiwanis, Jared advocates for home buyers and home builders in his position as a Director on the Fort Collins Board of Realtors, along with various tasks and responsibilities for the Northern Colorado Homebuilders Association.
Jared lives in Fort Collins with his wife, Kacie, where they enjoy hiking, rec sports, restaurants and breweries.
Contact Jared today to get started:
Jared@AscentREProfessionals.com | Mobile: 970.222.1049