2016 has come and gone – what a wild ride it was!  The story of the year was stifled inventory which has led to an increasing affordability crisis.  Affordability is no longer just an 'issue' but is now a full blown crisis.  With regulatory costs for new construction, along with increased costs in labor, construction materials, liability insurance, land and water fees, new homes are becoming increasingly more and more difficult to build and deliver affordably.  A new year is here, and with it, more opportunities to solve our region's housing challenges.  Here's our 2016 Northern Colorado real estate wrap up:
Fort Collins Real Estate
While Fort Collins real estate only increased 9.69% from 2015, the effects of Fort Collins home price increases have been felt throughout the region.  Buyers who cannot afford the median prices nearing $370,000 in Fort Collins have left for 'greener pastures' where affordability is more attainable.  This has caused an increase in demand and median prices in surrounding communities.  Fort Collins has the most constrained inventory of lots, along with increasing regulation, keeping our home inventory at record low levels.
Loveland/Berthoud Real Estate
Loveland and Berthoud have benefited nicely from those leaving Fort Collins for a more affordable option, however, Loveland's median home value is right in line with Fort Collins.  It is really just a perception that Loveland is more affordable, as median values are nominally lower. While Loveland still does have some buildable lots and new construction coming on board, the availability of homes is still very tight, and some entry level home buyers are looking to Johnstown and Milliken for the space they need at the price they can qualify for.
Greeley/Evans Real Estate
Greeley's nearly 14% increase in median value is something to be proud of, especially after this region was hit the hardest in the recession.  Prices have come soaring back, along with new construction popping up at a feverish pace throughout the Greeley/Evans area.  Greeley is the landing place for many entry level home buyers who need to get in below that $250,000 threshold, which doesn't exist in Loveland or Fort Collins.
What should be noted is that double digit increases in median value is not sustainable nor healthy for our continued success as a region.  Wage growth has not kept pace with increasing prices, so as homes get more valuable, the ability for homebuyers to achieve down payments and monthly payments gets less feasible with stagnant wages.  Since there does not seem to be any market factors that would slow this freight train, I predict an 9% increase in median values region wide along with a nominal increase of .5% in sales.  2017 will look just like 2016, which looked just like 2015.  Rising prices, low inventory and scrambling sellers.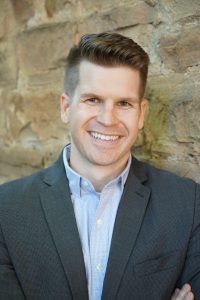 About the Author:  Jared Reimer is a native Coloradoan and an Associate Broker at Elevations Real Estate in Old Town Fort Collins.  He's a community advocate, business champion, blogger, leader, tireless volunteer, innovator, thinker and expert on all things real estate in Fort Collins and surrounding Northern Colorado.  You're likely to find Jared spending quality time outside with his wife, Kacie, and young son, Hudson, or sharing a beer or two with a friend throughout Fort Collins.  Call or text Jared at 970.222.1049 or email him at Jared@TheCraftBroker.com