2017 has come and gone and as we're looking ahead in 2018, it's helpful to reflect on what happened in Northern Colorado's real estate market this past year.  With the effects of strained inventory, increased unaffordability, construction defects legislation and, to top it all off, a new tax plan impacting buyers, sellers, and investors alike, 2017 was an interesting year.  Let's check out the numbers:
Northern Colorado Home Sales
Northern Colorado Median Home Values
Fort Collins
Although sales were down in the Fort Collins market in December, year over year sales were up just over 3%.  The increased sales were the result of continued in-migration of new residents, who actually had nearly 7.5% more houses available to them.  Although 7.5% does not seem like a large amount of actively available homes, it represents a 548 home increase from 2016.  This is the first year since 2008 where there was an increase, rather than decrease, in active listings in Fort Collins.  This increase in availability also helped to keep median values from breaking beyond the $400,000 mark.  The median value for a Fort Collins area home was up past $380,000, about 7% higher than 2016.
Loveland/Berthoud
The Loveland/Berthoud market had the biggest increase in sales, nearly 12% higher than 2016 sales figures.  These sales were helped in large part to the increased new construction options available, along with a perceived affordability as compared to Fort Collins.  Active listings were also up 4.62% from 2016, which represents a 251 home increase.  Median values in the Loveland/Berthoud market were up 4.35%, up over $360,000.  So, when comparing these values to Fort Collins, it is nominally more affordable.
Greeley/Evans
Greeley/Evans, as always, remains to be quite the outlier as compared to the remainder of the region.  Greeley's active listings were down over 18% from 2016, meaning there were substantially fewer and fewer homes available in the area.  Because of the strained inventory, fewer closed sales resulted, down 14% from 2016.  This inventory crisis resulted in a 10% increase in median home values, up to $275,000, which is simple supply and demand economics.  Greeley is the lone bright spot in an otherwise unaffordable region, however, with inventory concerns, values will creep up above that $300,000 mark soon.
Looking Ahead in 2018
New Construction
The illusion of plenty of new construction in Northern Colorado is just that, an illusion.  Many may not remember the 2001-2005 boom of new construction, with neighborhoods popping up across the region.  Currently, we are still making up for lost new construction from the recession.  While any new construction is a welcome sight, most new construction cannot be delivered below a $400,000 threshold.  Although this gives some move-up buyers a home to acquire, this leaves plenty of first time and lower-end buyers picking through the resale market.  With less and less land to build on in Northern Colorado, this trend will continue.
Interest Rates
Experts have been predicting rising interest rates for years and the economy has recovered nationally, however, will 2018 be the year rates finally rise?  All signs point to yes.  Although we certainly don't expect a 2-3% jump, perhaps a 1/2% increase will begin the upward momentum.  Of course, rising interest rates hurts affordability as a buyer's purchasing strength is lessened.
Inventory
Inventory has been strained across the region for the last 5+ years and we expect that trend to continue.  Luckily, there are some homeowners who are taking advantage of their increased equity, selling, and moving up.  Although this sale and subsequent purchase results in a net zero for regional inventory, it still represents movement in the right direction, rather than homeowners just sitting on their home, waiting for purchase prices to relax.  This has been an incredible market to move up in, cashing in on equity increases, and getting more space and function at lower interest rates.  But, without more acheivable entry-level inventory, first time buyers or lower end buyers are stuck.
Prices
Although a 3% increase in values is considered healthy, because of the lack of inventory, and increased desirability of Northern Colorado, we're predicting a 7-8% increase in prices across the region.  While that doesn't necessarily appear to be a large increase, when it is coupled with double digit increases from years' past, we'll be surging well over $400,000 in Fort Collins in no time.  Add to that increased interest rates, and you get the picture.  Things will continue to be more and more unaffordable across the region looking ahead in 2018.
What do you do with all this information? Well, if you're like many of our past clients, you contacted us for a casual consultation to better understand the market in your community and neighborhood.  Buyers have had great success getting prepared with our guidance in this competitive market and sellers have also been able to work through logistical and strategic challenges as well.  There is something for everyone in this market, you just have to have the right insight and expertise to make the most of your next move.  Contact us today to understand your opportunities in 2018.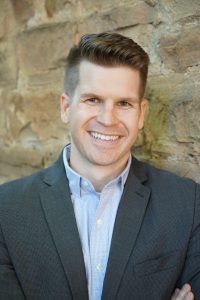 About the Author:  Jared Reimer is a native Coloradoan and an Associate Broker at Elevations Real Estate in Old Town Fort Collins.  He's a community advocate, business champion, blogger, leader, tireless volunteer, innovator, thinker and expert on all things real estate in Fort Collins and surrounding Northern Colorado.  You're likely to find Jared spending quality time outside with his wife, Kacie, and young son, Hudson, or sharing a beer or two with a friend throughout Fort Collins.  Call or text Jared at 970.222.1049 or email him at Jared@TheCraftBroker.com