Real estate is a big deal.  Each purchase or sale involves several different entities, tons of paperwork and a boatload of money.  Because of the large amounts of money involved, there are predators lurking in the shadows ready to catch you at a weak point – either confusing you, misleading you or swindling you.  Here are the top 5 real estate scams you should know about:
Craigslist Rental Scams | Threat Level: $,$$$ | Frequency: Very Often
Craigslist can be a really cool tool when finding anything – it's free to list and generally easy to make a purchase, trade or sale.  One rental scam has been on the rise over the past 5 years – the Craigslist rental scam.  Here's the scenario:  You notice a below market rental in a nice neighborhood.  There are a few pictures attached of the vacant home and you think it fits your needs perfectly and the price can't be beat – it's a hot rental market and you want to jump on it – sight unseen.  You contact the landlord/owner/poster and they mention that they will rent the home to you, but you need to provide $2,500 as a security deposit so they can reserve the rental for you.  You PayPal them and get ready for move in day.  The only problem is when you show up to move in, a nice family is already living there and never had the home for rent.  What the scammer does in this situation is find some old listing pictures, posts them to Craigslist and pockets your deposit.  Moral of the story: never provide cash sight unseen to someone via Craigslist.  Always research that whomever you're sending money to is a reputable real estate company, owner or landlord.
AirBNB Scams | Threat Level: $,$$$ | Frequency: Less Often
Similar to Craigslist rental scams is the AirBNB scam.  Someone will create a fake listing for a real address.  Generally, these are not listed through AirBNB or VRBO, but might give one the illusion that they are legit.  A happy family will show up to a home, having provided rent or a deposit for a week or month's expenses, only to be welcomed by a confused and unknowing homeowner.  I have heard of these scams happening over graduation weekends, festival seasons, or holidays.
Squatters Scams | Threat Level: $$,$$$ | Frequency: Less Often
Squatters are a unique type of person.  They find a vacant home and set up shop, or they rent a home and never leave, after failing to pay rent.  Squatters are surprisingly difficult to remove from a home because there is a legal process on removing them from the home.  They do have some rights and sometimes a formal eviction process needs to be followed.  The easiest way to avoid this is to keep a close eye on any vacant homes you may own or stay on good terms with your tenants.
Deed Copy Scams | Threat Level: $$ | Frequency: Very Often
If you've purchased or refinanced a home recently, you're likely to have gotten at least 10 letters asking if you would like a copy of your deed.  These letters look very official, and even mention your lender's name.  They generally ask for a small sum, generally around $85, so they can provide a copy of your deed.  While it isn't illegal, it is a scam because you can always request a copy of your deed from your Realtor or Title Escrow Agent and it doesn't ever cost $85.  If you get anything in the mail that looks like you need to take action, just give your Realtor a call to get it sorted out.
Wire Scams | Threat Level: $$$,$$$ | Frequency: Often
On the rise within the past 2 years or so is a wire scam that is so incredible, it can cost you hundreds of thousands of dollars.  How it works is a scammer will hack a title company's email or a real estate company's email and create a copycat email with wiring instructions for you.  Instead of providing your wired funds to the title company, you'll unknowingly be wiring them to the scammer and before you know it – all your money has vanished.  This could be $50,000 or $5,000,000 depending on your purchase.  This scam has been on the rise especially in Colorado recently.  Don't worry, realtors and title companies are working together to mitigate your risk.  You will generally never receive wiring instructions from your Realtor, they will always come from a title company and will usually be encrypted.  A good rule of thumb is to call and verbally confirm the wiring instructions with your escrow officer before closing and you'll be safe and protected.
Work with a professional who understands all the risks and how to mitigate them before you fall prey to a scam.  You'd be surprised what we come across on nearly a daily basis and our professionals will fight to keep you protected.  Give us a call if you're considering a move – we'll make sure it's a safe one!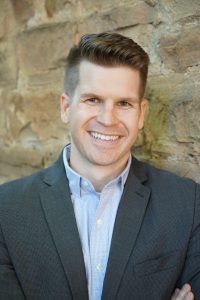 About the Author:  Jared Reimer is a native Coloradoan and an Associate Broker at Elevations Real Estate in Old Town Fort Collins.  He's a community advocate, business champion, blogger, leader, tireless volunteer, innovator, thinker and expert on all things real estate in Fort Collins and surrounding Northern Colorado.  You're likely to find Jared spending quality time outside with his wife, Kacie, and young son, Hudson, or sharing a beer or two with a friend throughout Fort Collins.  Call or text Jared at 970.222.1049 or email him at Jared@TheCraftBroker.com