Last week, a few select leaders from Fort Collins and the Northern Colorado region were invited to a special open house, hosted by Alberta Development Partners' Principal, Bryan McFarland.  The open house was designed to showcase the design and vision of the new Fort Collins Foothills Mall, scheduled to be completed in the fourth quarter of 2014.  Among the select group from the Fort Collins Chamber of Commerce and the Fort Collins Board of Realtors was Ascent's very own, Jared Reimer.
Fort Collins Foothills Mall
Bryan McFarland welcomed the group, personally shaking the hand and introducing himself to each community leader in attendance.  An 'as-is' presentation followed, outlining the malls decline over the past decade and which areas of the Fort Collins Foothills mall were currently occupied and by which tenants.
McFarland and the Alberta Development Partners have a vision of an indoor/outdoor facility that captures the 'Colorado Lifestyle' and really connects with the community.
Fort Collins Foothills Mall Highlights
The developers have listened to what the community at large wants in a redevelopment project and they are certainly delivering a product that will be extremely compatible with the people of Fort Collins.
Both Indoor and Outdoor Spaces and Connectivity

Restaurant & Casual Dining Flanking the Retail Spaces
3 or 4 Level Parking Deck (S. East Side of Project)
14 Screen Cinemark Theater
Nearly 500 Residential Units (East Side of Project)
Children's Park with Fountain(s)
Outdoor Flex Space – Concert venue and farmers' market with lawn and pond that converts to skating rink at Christmas time
Abundant Bike Racks
Connectivity to Mason Street Project
A Collection of Tenants not seen in Northern Colorado
A report (via the Coloradoan) on how the city is planning to assist in the financing of development through their $53 Million incentive package can be found here.
We feel the Fort Collins Foothills Mall will be an excellent addition to Fort Collins and Northern Colorado as a whole.  Some skeptics have claimed that it will take business away from the Old Town area, Front Range Village in SE Fort Collins and Centerra in Loveland.  In our opinion, we feel the new Fort Collins Foothills Mall will be complimentary to all these shopping centers, drawing a different clientele to the region, which will benefit all shopping centers in the area.  On top of that, the development will only strengthen the Mid Town area, bolstering property values.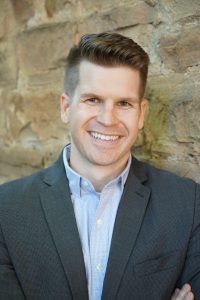 About the Author:  Jared Reimer is a native Coloradoan and an Associate Broker at Elevations Real Estate in Old Town Fort Collins.  He's a community advocate, business champion, blogger, leader, tireless volunteer, innovator, thinker and expert on all things real estate in Fort Collins and surrounding Northern Colorado.  You're likely to find Jared spending quality time outside with his wife, Kacie, and young son, Hudson, or sharing a beer or two with a friend throughout Fort Collins.  Call or text Jared at 970.222.1049 or email him at Jared@TheCraftBroker.com