I understand that we operate in a competitive and crowded marketplace.  Every agent is a little different, every brokerage and real estate office is different – that's what makes our industry strong: diversity!  If you're seeking out an agent or a company to do business with, it can be hard to compare and it can be difficult to really find what makes a company unique.  In my "The Craft Broker Difference" series, I aim to breakdown just what makes me different and better than the average broker.  If you are interested working with me, start a conversation today – call or text 970.222.1049 or email me at Jared@TheCraftBroker.com
I'm Not Salesy
I get it.  The typical reputation of a real estate agent is somewhere between a used car salesman and an ambulance chasing attorney.  I'm trying our best to show you a different side to real estate – I'm not "salesy".
When I say, I'm not "salesy", I mean that instead of trying to sell you on something, whether buying or selling, I want you to be empowered in your decision by being fully educated.  My goal is to provide the best information and guidance, based on the current market, so that you have the most options and opportunity when making a decision.
A lot of the information I provide is through this blog and website.  I have over 250 articles (and growing) regarding the purchase and sale process, regional statistics, advice, guidance and perspectives you won't find in any other brokerage.  This blog alone can help you feel more empowered to make a move and understand exactly when to do it. On top of that, by just meeting with me, you will understand that I back-up my digital advice with real world experience and guidance.
Speaking of not being salesy, I also like to point out that we aren't flashy, over the top, fake-it-till-you-make-it kind of Realtors. If you're impressed by pizzazz, flare and flash – I'm not your best fit.  If you are impressed by an intelligent, REAL, and talented agent, consider giving me a try.  Don't be distracted by the perception of success – understand it first hand by working with me.  I'm certainly aren't the most productive agent in the area, but, I feel I do provide the best, unfiltered guidance to my clients.  If you think a name tag, fancy car, and three piece suit is the sign of a great agent – you might by working with a salesman rather than a true advocate for your needs.
If you're interested in working with Jared give him a call or text at 970.222.1049 or email Jared@TheCraftBroker.com to get more information.  Knowing exactly who you're doing business with is important, and we owe you complete transparency in how we operate.  You can trust us in your next purchase or sale.  Let's get started!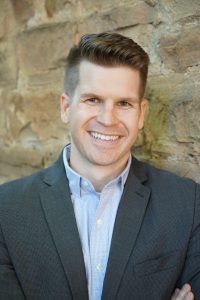 About the Author:  Jared Reimer is a native Coloradoan and an Associate Broker at Elevations Real Estate in Old Town Fort Collins.  He's a community advocate, business champion, blogger, leader, tireless volunteer, innovator, thinker and expert on all things real estate in Fort Collins and surrounding Northern Colorado.  You're likely to find Jared spending quality time outside with his wife, Kacie, and young son, Hudson, or sharing a beer or two with a friend throughout Fort Collins.  Call or text Jared at 970.222.1049 or email him at Jared@TheCraftBroker.com