I understand that we operate in a competitive and crowded marketplace.  Every agent is a little different, every brokerage and real estate office is different – that's what makes our industry strong: diversity!  If you're seeking out an agent or a company to do business with, it can be hard to compare and it can be difficult to really find what makes a company unique.  In my "The Craft Broker Difference" series, I aim to breakdown just what makes me different and better than the average broker.  If you are interested working with me, start a conversation today.  Call or text me at  970.222.1049 or email at Jared@TheCraftBroker.com.
No Gimmicks
Did you know there are over 1150 Realtors in Fort Collins?  Add to that a few hundred licensed non-realtor agents, along with another thousand Realtors in Windsor, Loveland and Greeley that serve the Northern Colorado area.  It's been said that at any time of day, you can throw a beer can out of a window and hit a Realtor.  Competition is fierce and everybody is looking for an edge when getting more exposure to potential home buyers and sellers.
I have a personal policy: no gimmicks, giveaways or other BS to "earn" your business. Everyone is competing to help you buy a home or list your house and it's our thought that providing you with expert advice, timely guidance, and unmatched service is our way of winning your business.  You can see evidence of my 'no gimmicks' model throughout this website and blog, by what we do in the community, and how we serve our clients everyday.  I'll never ask you to share a facebook post to win a $5 gift card, or solicit your email address for a chance to win anything – I want to work with you because you see value in me and can trust we'll help you reach your real estate goals.  Occasionally, I may have prizes for current and past clients through my office, just as an added benefit of supporting my brokerage – but never as a cheap ploy to solicit names, emails and contacts.
See, it's a matter of mindset.  I work to build strong relationships with my clients, not just transactional exchanges.  If someone uses gimmicks to get you in the door, it's our experience that they'll use similar cheap methods to try and sell your home.  Who wants that?  By building a strong sense of trust with me, you can be certain I'm working hard for you every step of the way.
If you're interested in working with me, give me a call or text at 970.222.1049 or email at Jared@TheCraftBroker.com to get more information.  Knowing exactly who you're doing business with is important to me, and I owe you complete transparency in how I operate.  You can trust me in your next purchase or sale.  Let's get started!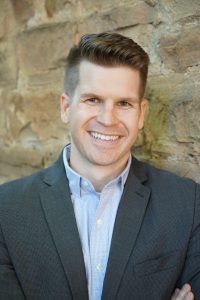 About the Author:  Jared Reimer is a native Coloradoan and an Associate Broker at Elevations Real Estate in Old Town Fort Collins.  He's a community advocate, business champion, blogger, leader, tireless volunteer, innovator, thinker and expert on all things real estate in Fort Collins and surrounding Northern Colorado.  You're likely to find Jared spending quality time outside with his wife, Kacie, and young son, Hudson, or sharing a beer or two with a friend throughout Fort Collins.  Call or text Jared at 970.222.1049 or email him at Jared@TheCraftBroker.com