I understand that we operate in a competitive and crowded marketplace.  Every agent is a little different, every brokerage and real estate office is different – that's what makes our industry strong: diversity!  If you're seeking out an agent or a company to do business with, it can be hard to compare and it can be difficult to really find what makes a company unique.  In my "Craft Broker Difference" series, I aim to breakdown just what makes me different and better than the average broker.  If you are interested working with me, start a conversation today.  Call or text me at  970.222.1049 or email me at Jared@TheCraftBroker.com.
The Best Real Estate Content
Where are you getting your information?  If you're looking to make a move, whether buying, selling or investing in real estate, chances are you're looking for good, quality information on the market.  You want to see statistics, trends,  helpful information and the best real estate content so that you can make the best decision possible, especially if you're on the fence – wondering if it's a good time for you, or if you should wait.
Some content sources are helpful with the basics.  Take, for example, the major real estate portals/apps – Zillow, Trulia, Redfin and Realtor.com – they provide all the tangible information you need: schools, neighborhood information, walkability, etc.  Where they fall short is helping you make a good decision.  They try to forecast the market, however, their projections are about as good as their value estimates.
Other large corporate real estate brokerages provide information, however, chances are it's more national, generic information, which is then disseminated to each agent to pass off as their own content.  There's nothing worse than getting a real estate newsletter or reading a blog that is claimed to be written by every agent within a brokerage, or getting the exact newsletter from two different agents.  It's not fair to buyers and sellers to 'act' like industry experts when all the information is borrowed and recycled.
That's where I come in.  ALL of my content is crafted locally, specifically for you, so that it is easy to cut through the mountain of generic and derivative information out there.  You always know exactly where the information is coming from: ME!  There's a lot of information out there, and you deserve to get it from the source, not a third party marketer, $10 per hour assistant, or content farm – you'll always get it from me.
Additionally – there is a lot of non-real estate related content out there designed to drive traffic to a real estate website or improve search engine optimization (SEO).  Content like "9 Best Hikes in Northern Colorado" or "The Best Happy Hours in Fort Collins" fit that bill.  While these 'community focused' articles are interesting, they don't really put you in a better position to buy or sell a home.  We provide all this information to our informed clients when choosing a home, however, we think the good content should come first.
Again, where are you getting your information?  I provide blogs, articles, commentary and newsletters on a daily basis – providing coverage of new construction, neighborhood spotlights, business and vendor referrals, and of course, real estate guidance and information – you deserve the good stuff.  Follow me on Facebook or Instagram to stay informed and educated on the Northern Colorado real estate market.  And think of me when you need to make a move.
If you're interested in working with me, give me a call or text at 970.222.1049 or email at Jared@TheCraftBroker.com to get more information.  Knowing exactly who you're doing business with is important to me, and I owe you complete transparency in how I operate.  You can trust me in your next purchase or sale.  Let's get started!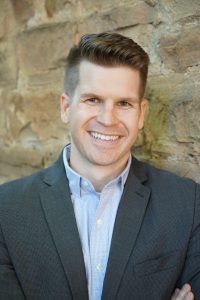 About the Author:  Jared Reimer is a native Coloradoan and an Associate Broker at Elevations Real Estate in Old Town Fort Collins.  He's a community advocate, business champion, blogger, leader, tireless volunteer, innovator, thinker and expert on all things real estate in Fort Collins and surrounding Northern Colorado.  You're likely to find Jared spending quality time outside with his wife, Kacie, and young son, Hudson, or sharing a beer or two with a friend throughout Fort Collins.  Call or text Jared at 970.222.1049 or email him at Jared@TheCraftBroker.com