If you've been in the Northern Colorado real estate market in the last 5 years, you know just how tough it is and how much competition you're up against.  There's not much for sale, and then when you're finally able to get a showing scheduled, you have to make a quick decision, and you're likely competing against multiple bidders, all above list price, waiving all kinds of contingencies, too.  It's tough.  And I hate to say it, but you're bound to miss out on a home you love.  A lot of people might walk away from a home they love after they're outbid, but, I have another strategy that just might work in your favor: a backup offer.
Looking For a Realtor?    View My Testimonials
Backup offers are simple to use, easy to understand, and they do, in many cases give you an opportunity to still get a home you may have otherwise missed out on.  So what's a backup offer?  Simply put, after an offer is accepted on a home (when you lose to another buyer) I can write up a backup offer.  This offer is also formally accepted by the seller, in writing.  If the offer in first position terminates for any reason, instead of the home going back on the market, the home will fall directly to you, the back up offer.  Sounds easy, right?
Advantages of Backup Offers
Market Knowledge and Awareness – If you lose out and put in a backup offer, the seller will likely counter your backup offer to at least meet the terms and conditions of the first position offer.  Maybe the first position buyer waived a contingency, had a better downpayment, or just had a higher bid.  Either way, you benefit by knowing what actually won.  You can use this to your benefit the next time you write an offer.
Inspection Items – Often times, buyers terminate because of inspection items.  If the backup contract falls to you, the seller should disclose material defects that are now known to them.  This will help you to either renegotiate for them to handle the items, or, terminate if you aren't satisfied.
Contingencies – Sometimes, the first buyer fails to perform without fault of the home.  It happens more often than you'd think.  If their loan falls through, or their qualifications are suspect, the contract terminates – the home is yours. Sometimes, the buyer still has a home to sell.  If the home doesn't sell by their contracted deadlines, the home is yours.
Success – The biggest advantage is that you may get a home that you have your heart set on.
Disadvantages of Backup Offers
Emotional Fatigue – If you have a backup offer in, or you lose out on multiple houses, you may ride a rollercoaster of emotions.  It's not fun, but it's part of the game right now.  If you go in with the right expectations, you can mitigate this issue.
Deadset Syndrome – If you have a backup offer in, you may want to hold off on seeing other homes while you wait and see what happens on the backup home, you're deadset on seeing what happens.  This is always difficult.  My suggestion is to continue seeing homes, you never know what you might be missing out on if you're not looking.  Keep an open mind.
Time and Effort – If you end up putting in several back up offers in over several months, you may feel like it is wasted time.  I've never had a client get a house they love and feel it was time wasted.
My opinion? The updside far outweighs the downside.  It's a little more effort, a little more time, but it could have a big payoff.  More than anything, it will help educate you on the market more and more, which is really the way you'll end up winning in the end.  If you have any questions about the buying process, backup offers, contingencies, and all things financing, send me an email or give me a call.  I'll take great care of you.
Subscribe to Market Reports     What's a Craft Broker?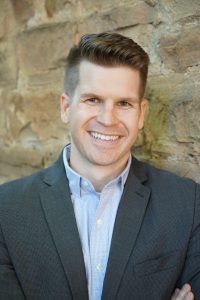 About the Author:  Jared Reimer is a native Coloradoan and an Associate Broker at Elevations Real Estate in Old Town Fort Collins.  He's a community advocate, business champion, blogger, leader, tireless volunteer, innovator, thinker and expert on all things real estate in Fort Collins and surrounding Northern Colorado.  You're likely to find Jared spending quality time outside with his wife, Kacie, and young son, Hudson, or sharing a beer or two with a friend throughout Fort Collins.  Call or text Jared at 970.222.1049 or email him at Jared@TheCraftBroker.com