School is out, pools are open and summer is heating up!  I cannot believe we are already into the meat of the selling season in Northern Colorado.  In late 2018, several forecasters were predicting a bit of a slower season, but all signs are pointing to continued gains in appreciation as we head into the second half of the year. Buoyed by strong demand and continually declining interest rates, buyers are getting a bit more buying power and are coming out in force to get their hands on any available inventory as prices keep creeping up.
Looking For a Realtor?    View My Testimonials
Northern Colorado Home Sales
Northern Colorado Median Home Values
Fort Collins (IRES Area 9, Including Fort Collins, Wellington, Timnath, & Western Larimer County)
Summer 2018 was one of the hottest seasons in recent years, seeing prices rise from $375,000 in January 2018 to over $425,000 in August of 2018.  Prices then "relaxed" a bit after the summer sell off.  So, when we compare May 2019 to May 2018, we may not see much in the way of huge appreciation in the Fort Collins area (just 1.53% growth) but creeping and staying above that $425,000 point is no small feat.  Sales held steady as compared to 2018, however active listings are still down.  This means even the scraps are getting picked up, and not at bargain prices either.
Loveland/Berthoud (IRES Area 8, Including Loveland, Berthoud, & SW Larimer County)
The Loveland/Berthoud area has recently had good amount of homes actively listed, which is giving buyers a few more options when shopping, however, we're starting to see many of the new construction homes in the area come on line, at higher prices.  This is pushing median prices higher and higher.  That is why we are seeing fewer sales, yet higher prices.  Loveland/Berthoud's median price of $417,500 is the highest ever recorded.
Greeley/Evans (IRES Mail Cities Greeley and Evans)
Not to be outdone, Greeley/Evans posted an all time high in median price, $325,000 in May 2019, which is a 9.8% increase over May 2018.  Year to date, Greeley is the leader in the clubhouse posting a 8.19% increase in median value as compared to 2018 figures.  Incredible.  On average, Greeley residents have gained about $29,000 of equity in the last year alone.  Active listings are up across the area nearly 30%, and sales are up as well.  Greeley is attracting budget minded folks with more affordable homes, bigger lots and more space.
With interest rates remaining low, demand high and prices at record levels, if you own a home and are considering a move, 2019 is a great year to move up.  I have a few different strategies to maximize your existing investment – whether moving up, renovating, or keeping your current home as a rental, this is an opportunity to really create some long term wealth and capitalize on Northern Colorado's incredible growth.  Shoot me a text and I'll get back to you immediately – 970.222.1049
Subscribe to Market Reports     What's a Craft Broker?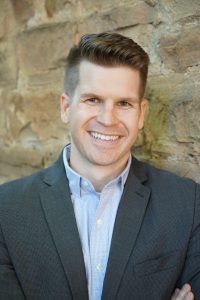 About the Author:  Jared Reimer is a native Coloradoan and an Associate Broker at Elevations Real Estate in Old Town Fort Collins.  He's a community advocate, business champion, blogger, leader, tireless volunteer, innovator, thinker and expert on all things real estate in Fort Collins and surrounding Northern Colorado.  You're likely to find Jared spending quality time outside with his wife, Kacie, and young son, Hudson, or sharing a beer or two with a friend throughout Fort Collins.  Call or text Jared at 970.222.1049 or email him at Jared@TheCraftBroker.com