Two months into 2021 and it feels like we're already in the peak of the summer selling season.  Within the last month, interest rates started to slowly creep up which put pressure on desperate buyers to hustle and submit offers on whatever inventory was available.  The lack of inventory is unprecedented throughout the region as fewer and fewer homeowners are selling.  I'd say now we're at a crisis level of low inventory.  Let's see how it impacted each market segment:
Looking For a Realtor?    View My Testimonials
Northern Colorado Median Home Values
Northern Colorado Home Sales
Fort Collins (IRES Area 9, Including Fort Collins, Wellington, Timnath, & Western Larimer County)
Fort Collins came out swinging in February with a median value increase of nearly 15%, up to $480,000 as compared to February 2020.  A 15% increase year over year is certainly not healthy, sustainable or easy to fathom.  On paper, the median homeowner has an additional $61,250 in additional equity in just one year in the area, which is the equivalent to having a full time job.  It's no wonder that homeowners have little motivation to put their home on the market as prices continue to soar in Fort Collins. While we certainly don't expect continued 15% YOY appreciation, so far in 2021, Fort Collins is in double digit percentage increases over 2020.  There aren't very many scenarios on the horizon that would provide any relief for homebuyers.
Loveland/Berthoud (IRES Area 8, Including Loveland, Berthoud, & SW Larimer County)
Loveland/Berthoud had a fantastic February as well with a 6.2% gain in median value as compared to February 2020, but what's different than the Fort Collins market is that Loveland also had a 47% increase in home sales in the same period.  One would think that with more sales, it would mean more inventory which would help to ease price escalations, but it just hasn't happened in the Loveland/Berthoud market. There is the same inventory shortage in Loveland/Berthoud as there is in the remainder of the region.  Nearly every home that has hit the market in the region has found a buyer, and quickly too.
Greeley/Evans (IRES Mail Cities Greeley and Evans)
Greeley's median value pushed up over the $350,000 point in February 2021, up 11% over 2020 figures.  What was once a pretty affordable market segment is no longer.  It is, however, the most affordable location in the Northern Colorado area. Sales essentially equaled 2020 figures as inventory could not physically get any lower.  Almost every home put on the market was sold.
In practice, I have never felt, nor had this kind of experience in the first quarter of the year.  Typically, while any agent could be busy or light, I have never seen the types of offers I've seen.  Waive inspections.  5% over list price offers.  Appraisal gap coverage.  Buyers are putting everything they have into their offers and some, sadly, are still getting beat out.  Because this is unprecedented, it's hard to know when things might calm or relax.
Next month, I'll be comparing stats against the beginning of the COVID lockdown numbers from 2020, so numbers will be pretty skewed for March, April and May.  What a wild year it has been and it only seems to be getting more and more intense.  If you're looking to buy at any time, it's imperative that we develop a strategy early on so you understand the market and what you're up against.
I provide the expert guidance, resources and confidence to easily make a move in Northern Colorado.  Every real estate transaction is unique and I work closely with you to develop a plan, strategy and approach to get the most out of your next sale or purchase. If you, a friend or a neighbor have a real estate need, please get in touch with me | Jared@TheCraftBroker.com or  970.222.1049
Subscribe to Market Reports     What's a Craft Broker?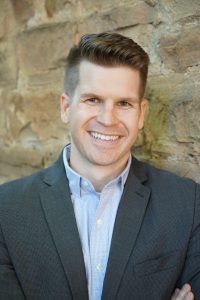 About the Author:  Jared Reimer is a native Coloradoan and an Associate Broker at Elevations Real Estate in Old Town Fort Collins.  He's a community advocate, business champion, blogger, leader, tireless volunteer, innovator, thinker and expert on all things real estate in Fort Collins and surrounding Northern Colorado.  You're likely to find Jared spending quality time outside with his wife, Kacie, and kids, Hudson and Isla, or sharing a beer or two with a friend throughout Fort Collins.  Call or text Jared at 970.222.1049 or email him at Jared@TheCraftBroker.com