With a headline that can nearly be repeated every month, "Home Prices Hit New Highs in Fort Collins", the upward trajectory of the real estate market is holding steady and continues to push new limits.  Not to be outdone, although not at record highs, the Loveland/Berthoud and Greeley/Evans markets are just off all-time highs and like Fort Collins, they will be moving onward and upward as the season heats up.
Northern Colorado Home Sales
Northern Colorado Median Home Values
Fort Collins
At one point, there was some talk about an arbitrary $400,000 top end to median home values, a thought that home buyers would hold off on buying homes once the market reached above $400k.  That's come and gone and it doesn't look like we'll slow down.  With available inventory holding steady with the low, bottom of the barrel levels of 2017, increased buyer pressure and competition will keep those prices heading upwards.
Loveland/Berthoud
The Loveland/Berthoud market is feeling the struggle of awfully low inventory.  A mere 387 homes were actively on the market in the area in March, which is a 15% decrease from last year's inventory.  With tight inventory, sales are tough to come by, down over 25% from last year.  A lot of focus in the Loveland market has been attached products, condos and townhomes, of which there was a 17% increase from 2017.  That said, detached median value is creeping up, still, in Loveland/Berthoud, with buyers finding more 'affordable' options than are available in Fort Collins, or at minimum – more space for the same price.
Greeley/Evans
Greeley looks a lot like Fort Collins and Loveland at this point – constrained inventory, fewer and fewer sales and increased median value across the board.  Same song, different month.  Greeley continues to have the most achievable median value, keeping strong at $280,000 but $300,000 is not far away.  Chances are Greeley will eclipse that mark in the late summer or early fall.  Stay tuned!
This market is not about "timing", it's about strategy.  With homes selling so quickly, you have to have a formulated plan, with expert advice and guidance to be prepared, especially when selling your home and turning around to purchase.  That's where I come in.  I can assess and analyze your situation and within minutes, provide you with a unique selling strategy and purchase solution that will fit your needs, goals and budget.
What do you do with all this information? Well, if you're like many of our past clients, you contacted us for a casual consultation to better understand the market in your community and neighborhood.  Buyers have had great success getting prepared with our guidance in this competitive market and sellers have also been able to work through logistical and strategic challenges as well.  There is something for everyone in this market, you just have to have the right insight and expertise to make the most of your next move.  Contact us today to understand your opportunities in 2018.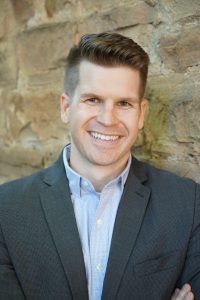 About the Author:  Jared Reimer is a native Coloradoan and an Associate Broker at Elevations Real Estate in Old Town Fort Collins.  He's a community advocate, business champion, blogger, leader, tireless volunteer, innovator, thinker and expert on all things real estate in Fort Collins and surrounding Northern Colorado.  You're likely to find Jared spending quality time outside with his wife, Kacie, and young son, Hudson, or sharing a beer or two with a friend throughout Fort Collins.  Call or text Jared at 970.222.1049 or email him at Jared@TheCraftBroker.com