2013 was a breakout year for real estate in Northern Colorado.  On average, sales were up 17.4% in Fort Collins, Loveland and Greeley, while prices were up on average over 7.1%.  Although nobody has a crystal ball, we're experienced and bold enough to make some 2014 real estate predictions for Northern Colorado.
2014 Real Estate Predictions
Home Sales Stay Level with 2013 Sales
Nearly 11,000 homes were sold across the region in 2013, and with the lack of available inventory, we feel it will be tough to eclipse that number in 2014.  Even with further improvement in new construction, perhaps 2000 new home sales, it will be difficult finding and selling 9,000 resale homes.  The biggest dilemma for sellers is finding a replacement property – with a rush of demand for their home, sellers find themselves in predicament of having sold their home without having a home to move into.
Prices Will Continue to Increase
We have seen gradual, yet stable and sustainable price increases since average home values bottomed in early 2010.  In 2013, Fort Collins and Loveland had nearly identical average home values, at $275,000, while Greeley/Weld was sitting near $225,000.  Accounting for a reasonable increase of 7%-9% – that would put average home values in Fort Collins and Loveland just at or above $300,000 and Greeley/Weld near $240,000.  Keep in mind this is average value.  Fort Collins' average home values are pulled down by the multitude of less expensive multi-family housing, condos, townhomes, etc.
'Days To Offer' Remains Low
In 2013, homes at or below the $200,000 price range across the region were receiving multiple offers within days of listing.  Even higher priced homes have seen a dramatic drop in the time it takes to go under contract.  In 2011, it took, on average 85 days to receive and accept an offer.  In 2012, it dropped to 70 days.  In 2013, it dropped to an astonishing 49 days – on average.  That gives you an idea of how quickly the market is moving.  We expect homes to continue the trend and receive offers around 45-50 days.
New Construction Will Improve, but Still No 'Boom'
The chart below shows new construction trends over the past 14 years.  Although new construction has been improving over the past 3 years, we still don't have enough available new construction inventory to really put a dent in the demand.  In 2013, new construction in Northern Colorado accounted for 1,721 sales.
We've tracked new construction projects and developments that are coming online in 2014 and we feel confident in saying that we'll see 2,000 new construction sales in 2014.  What's really holding back the 'boom' is the availability of developed lots across the region.  We're at a tipping point with new construction and it'll be very interesting to see what happens in 2014.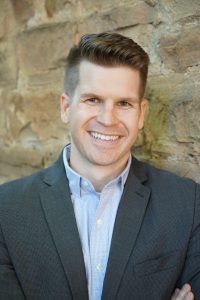 About the Author:  Jared Reimer is a native Coloradoan and an Associate Broker at Elevations Real Estate in Old Town Fort Collins.  He's a community advocate, business champion, blogger, leader, tireless volunteer, innovator, thinker and expert on all things real estate in Fort Collins and surrounding Northern Colorado.  You're likely to find Jared spending quality time outside with his wife, Kacie, and young son, Hudson, or sharing a beer or two with a friend throughout Fort Collins.  Call or text Jared at 970.222.1049 or email him at Jared@TheCraftBroker.com