Smashed isn't exactly the word for a modest 2.4% increase but considering it is on top of a 15.7% record setting increase in 2013 sales, this further 2.4% increase to 19,154 home sales in 2014 is unprecedented in the four county area. Coupled with a 6.4% increase in the median home price the total volume for 2014 was $6.23 billion; the first time sales have broken $6 billion mark and is an 8.2% increase from 2013.

All areas racked up higher selling prices ranging from a 12% jump in Broomfield County to 5.5% in Boulder County and sales were pretty well up in all areas except for the 4.3% drop in Boulder County.
Looking back, this is a tale of three markets. In the early part of this century from 2001 to 2007 sales were very steady with an average of 16,848 homes per year and the median price increased 19.2% from $192,900 to $229,980. Then the recession hit and sales for the next four years averaged 14,020 and the median price dropped 4.4% to $219,900. The recovery which started in 2012 has seen home sales average 18,002 per year and the price has increased 20.5% to the current $265,000. A 19.2% increase over seven years is a pretty sustainable figure, the 20.5% price increase in the last three years is pushing the envelope.
Given the lack of inventory, the 2014 sales are amazing. The number of homes for sale during the year averaged about a two month supply, only about a third of the supply needed for a market balanced between supply and demand. Since peaking at 6,500 homes for sale at the end of July, the supply has dropped each month to the current 2,421 of net active listings. We forecast a demand over the next six months of 9,000 homes meaning the current supply is equivalent to about six weeks when a six month supply is considered a balanced market.
One of the reasons for the shortage of supply is the lack of new home construction. Sales of new homes listed through IRES, which is the local multi-list service, totaled 2,473 in 2014 which is 13.4% of the total sales. This is an improvement from the 2,148 in 2013 but from an historical perspective, new home construction is about half of what it was earlier. For the last seven years new home sales have averaged 1,814 per year or 10.6% of total sales. In the previous seven years new home sales averaged 3,481 or 20% of total sales. The construction we need to keep up with demand and to replace existing inventory is probably at least 20% or something like 4,000 homes per year. We are way behind the curve and it is going to take a long time to catch up.
As for the New Year, the good news is that mortgage interest rates are predicted to stay historically low, in the 4 – 5% range for this year. Plus there is help available with low down payment loans and the mortgage interest premium has been reduced. Mortgage payments are currently much more affordable than rent, particularly when you calculate the tax benefit of writing off mortgage interest.
This will continue to create a demand for homes, both from investors looking to take advantage of high rental rates and from buyers looking for the advantage of owning versus renting.
For 2015 we expect the demand for homes to continue to be strong putting pressure on prices and if we can find enough homes to sell, the market could reach 20,000 homes at a median price of $280,000 for a total sales volume of close to $7 billion!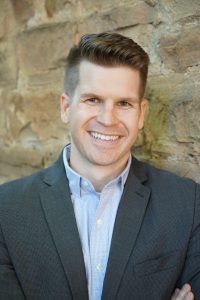 About the Author:  Jared Reimer is a native Coloradoan and an Associate Broker at Elevations Real Estate in Old Town Fort Collins.  He's a community advocate, business champion, blogger, leader, tireless volunteer, innovator, thinker and expert on all things real estate in Fort Collins and surrounding Northern Colorado.  You're likely to find Jared spending quality time outside with his wife, Kacie, and young son, Hudson, or sharing a beer or two with a friend throughout Fort Collins.  Call or text Jared at 970.222.1049 or email him at Jared@TheCraftBroker.com