January home sales in the Northern Colorado region are off to their best start in history bolstered by strong sales in the Greeley/Weld Area.  560 total sales represented just over an 11 percent increase from January 2015 along with a very robust regional increase in median value, up 10.19% to $292,000 in the same period.
The Greeley area continues to be a bright spot in the region, gaining nearly 40 percent in sales while also experiencing an increase in median home values of over 12 percent compared to January 2015.  It seems buyers are attracted by the affordable options and larger lots on the east side of I25.  It is too early to tell if the decrease in oil prices will have a major impact on the appetite of homebuyers in the Greeley market.  As Northern Colorado's most affordable area, it may not matter what oil does, the demand and competition for homes will likely continue upward pressure on home values.
On the west side of I25, the song remains the same: low, low inventory and increased demand continue to drive prices higher and higher.  December and January are typically the months of the year that have lowest inventory numbers and 2016 is proving that trend.  To sustain any market, this level of inventory is pretty much as low as it gets and we can't imagine inventory levels getting any lower.  What the Fort Collins and Loveland markets lack are available and buildable lots.  There are two ways to open up more lots:  by increasing the municipal growth management area, or, by waiting until resale home prices make it more feasible to build.  Neither option favors the buyer because neither option will happen quickly.
What continues to amaze us is how we are able to sustain record breaking volume with so few sales.  January 2016 had 560 regional sales totalling a volume of $179,408,741 – which is the best start to a year in history.  What's more, it was over 17% higher than 2015's record January volume.  To put that into further perspective, in 2010, January volume totaled just $67,446,216.  Incredible.
Northern Colorado is fast becoming the most coveted region in the state.  When there are incredible recreational opportunities, nightlife, restaurants, great schools and unmatched employment prospects, it's easy to get distracted and forget that it all comes at a cost.  A real estate market with double digit year-over-year price gains is not healthy, nor sustainable.  It may seem like sellers are laughing all the way to the bank, but the reality is that unless you are moving out of the region, you will take on higher costs on the next purchase, if you're even able to find an available home.  2016 could be a pivotal year in Northern Colorado real estate, keep our smart and savvy professionals in mind if you are looking to make a move.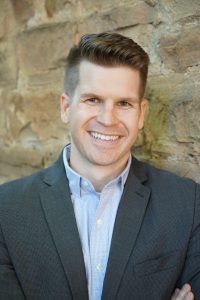 About the Author:  Jared Reimer is a native Coloradoan and an Associate Broker at Elevations Real Estate in Old Town Fort Collins.  He's a community advocate, business champion, blogger, leader, tireless volunteer, innovator, thinker and expert on all things real estate in Fort Collins and surrounding Northern Colorado.  You're likely to find Jared spending quality time outside with his wife, Kacie, and young son, Hudson, or sharing a beer or two with a friend throughout Fort Collins.  Call or text Jared at 970.222.1049 or email him at Jared@TheCraftBroker.com