As we move on past another month and into another quarter, the numbers keep looking better and better in this real estate market.  Home sales were up 27%  in September 2012 and 24.5% for the third quarter.  We are currently seeing a 20% gain year to date compared to 2011.  In spite of increased demand, we are seeing marginal price increases, just up .3% in August, 2.6% for the quarter,and 3.5% year to date.  Truly, everyone wins in this real estate market.
Believe it or not, our home prices in Fort Collins are at all time highs, which is certainly unique nationally.  Home prices in this area peaked in 2007 with an average of $253,406 and fell 5.5% to a low of $239,359 in 2009. Since then, the selling price has increased 7.4% to the current $257,133 which is 1.5% above the peak market of five years ago.  According to USA Today, national home prices are still 30% below the peak and those cities that are now hitting highs are mostly smaller and in areas where home prices didn't experience huge losses or gains. Keep in mind, national housing prices don't always reflect what is going on at the local level, where job growth, housing supply and other regional factors play big roles.  Your local real estate news and information should come from experienced and dedicated Realtors, not national news anchors.
At the current pace, we could end up with over 3,400 home sales this year and with an average selling price approaching $260,000 this should be the best market for total dollar volume since 2007.
In our neighboring markets, sales in Loveland and south Larimer County are up 19.3% for the year to date and the average selling price of $263,425 is up 7.0%. In Weld County sales are up 9.8% and the $203,191 average price is an increase of 8.9% from a year ago. In metro Denver September sales were up 18% from last year and this was accompanied by an 11% price increase. CoreLogic estimates that September home prices nationally were up 5% on a year to year basis.
As mentioned last month, our largest concern is the lack of inventory.  Our active, available listings are down 20% from this time last year. Of this total, 202 are new home construction and 167 of these are not started or not complete so there is very little to choose from.
The low inventory, limited days on the market, increased demand and selling prices make this a great time to be a home seller. If you are a home builder this has got to be the time to get going. Construction starts over the next few months will be available during the spring buying season and it promises to be a good one.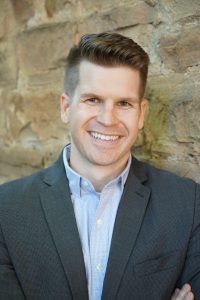 About the Author:  Jared Reimer is a native Coloradoan and an Associate Broker at Elevations Real Estate in Old Town Fort Collins.  He's a community advocate, business champion, blogger, leader, tireless volunteer, innovator, thinker and expert on all things real estate in Fort Collins and surrounding Northern Colorado.  You're likely to find Jared spending quality time outside with his wife, Kacie, and young son, Hudson, or sharing a beer or two with a friend throughout Fort Collins.  Call or text Jared at 970.222.1049 or email him at Jared@TheCraftBroker.com