If you're 'experienced' enough to remember Frank Sinatra's hit 'It Was a Very Good Year', you might be able to apply the title to Fort Collins real estate in 2012.  It certainly was a very good year!  In Fort Collins, residential home sales blew away any and all expectations,  with a 20.5% increase in amount of homes sold, along with a comfortable 3.5% gain in average selling price.
For reference, after our peak in 2004, yearly home sales plummeted almost 30% by the bottom in 2010 and the 20.5% recovery in 2012 has certainly stifled any further decline.  And as we have stated in the past, most of the drop has been due to the sharp decline in new home construction.  Looking at just resale homes, those sales totaled 3,258 in 2004 and 3,063 this past year, a difference of just 6%. New home construction reached a peak in 2004 with 842 sales accounting for over 20% of the market. In comparison, new home sales totaled 428 last year, a big improvement over 2011 but still just half of the peak and 12% of total sales.
Northern Colorado as a whole has followed suit and performed well in 2012.  Loveland and Berthoud closed 2,008 home sales, a 25.3% increase over 2011 with an average selling price up 5.7% to $264,035.  In the Greeley, Windsor and Weld area, 3,777 homes sold, up 11.1% with the average selling price up 10.7% to $204,806. In all, Northern Colorado sales totaled 9,276 homes, a 17.5% increase and the average price was $237,668, an increase of 7.2%. This was a total market volume of $2.2 billion, a 25.9% increase from 2011. Resale homes are actually back to where they were during the peak markets of 2004 – 2005 totaling 7,879 in 2012 compared to 7,927 in 2005.
Predictions are tough to come by, especially at the beginning of the year, however, with increased builder activity and rising prices, we feel more sellers will begin to put their homes on the market and help balance out our lack of inventory.  The demand is certainly there.  We're looking forward to a very good year for Fort Collins real estate.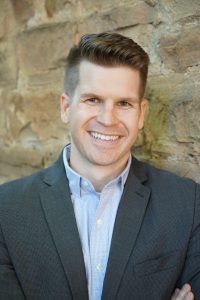 About the Author:  Jared Reimer is a native Coloradoan and an Associate Broker at Elevations Real Estate in Old Town Fort Collins.  He's a community advocate, business champion, blogger, leader, tireless volunteer, innovator, thinker and expert on all things real estate in Fort Collins and surrounding Northern Colorado.  You're likely to find Jared spending quality time outside with his wife, Kacie, and young son, Hudson, or sharing a beer or two with a friend throughout Fort Collins.  Call or text Jared at 970.222.1049 or email him at Jared@TheCraftBroker.com