Homebuyers in Fort Collins are up against some pretty stiff competition.  Prices have been rising, interest rates are gradually increasing, and the amount of homes for sale are at the lowest levels we've seen in a decade.  Sometimes it might feel as if the planets need to align for you to get the home that you want.  To be able to compete, you can't be a casual buyer.  You need to be proactive, aggressive and decisive – that's what it takes for homebuyers in Fort Collins to win.  To understand what it takes to get serious about buying a home, take a look at the following steps:
Enlist a Realtor
I understand it takes a lot of trust and commitment to work with a Realtor, especially in a town where you're new and might not know anyone.  Ask co-workers, friends, and neighbors who they used when they purchased their home.  Ask if it was a good experience.  Read testimonials and chat with a few agents to see if they're a good fit for you.  Realtors understand how the process works, what steps need to be taken when, and they're your most important ally when it comes to decision making and negotiation.  The home's listing agent will be a resource to you, but their goal is to protect the sellers' interest, leaving you unrepresented in one of the biggest financial decisions of your life.  Don't hope for the best with the listing agent.  The good news is enlisting the services of a buyer's agent is typically free to you – cooperating buyer agents are paid by the listing agent.  That's a deal that can't be beat.
Work with a Lender
You will never be taken seriously in a hot market without a pre-qualification or a pre-approval letter.  It is the 'new norm' to submit your pre-qualification letter along with your offer.  You'll need to at least get a surface level view of your finances, credit and qualifications from a lender who can provide you with the letter, which you'll pass along to your Realtor at offer time.  Not only does it make sense to review your financial picture for a pre-qual letter, but a lender will help you understand the loan process, different loan products, and give you advice on which loan is right for you and why.  It also helps you understand which homes you can afford and what your monthly payment comfort zone is.  A good lender is a wealth of information.
Tour, Tour, Tour
As easy as it is to hunt through listings online, you need to get out and physically tour some homes.  I've had clients be pretty 'so-so' on a home until they saw it in person and absolutely fell in love with it.  Let's face it – real estate pictures are deceiving.  Some photos make a home look amazing and some photos make a home look terrible.  The only way to get over the photo deceit is to go tour homes.  Don't be judgemental on pictures – keep as many on the tour list as possible and go take a look.  Touring a home gives you a chance to understand the neighborhood too – whether it's quiet, busy, or safe.  You can't get that through pictures alone.
Get Some Skin in the Game
Earnest money is typically given along with the contract and is generally 1-2% of the purchase price of the home.  It is cashed by the earnest money holder (typically a title company or real estate office) and held until closing where it is applied to your down payment.  Earnest money is your way of putting skin in the game.  The Colorado real estate contract is built to protect the buyer and there are several reasons (appraisal, inspection, due diligence) to back out of a contract, at which point your earnest money is returned.  If you do back out for reasons not outlined in the contract, the earnest money typically stays with the seller to compensate them for the failed contract.  If you have the money, and want to show the seller you're serious – you can always put down more earnest money than required, which lets them know you intend to carry out the contract through closing.
Put Your Best Foot Forward
This isn't the kind of real estate market where submitting low-ball offers will get you anywhere.  It will be a waste of your time and your Realtor's time.  If you have enough time, ask your Realtor to complete a comparative market analysis on the home you want and really understand the market value.  Then consider multiple offers, buyer competition and how hot the neighborhood is and submit your best offer first.  If you've toured enough homes in an area, you will know if a home is priced right.  Along with the offer, it doesn't hurt to write a quick note to the seller, telling them about yourself, why you love their home while letting them know how financially capable you are in getting to closing.  A little effort at offer time goes a long way into making your offer stand out.
That's my advice for homebuyers in Fort Collins.  The first step is getting aligned with an experienced, professional Realtor.  We will handle the heavy lifting and coordinate the entire process to make it an enjoyable experience for you.  Contact us today to get started.
Related Articles:
6 Questions to Ask When Shopping For a Mortgage
Win in a Competitive Fort Collins Real Estate Market
It's Tough To Buy a Home in Northern Colorado Right Now
Making Your Best Real Estate Offer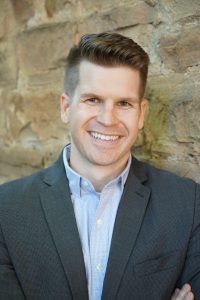 About the Author:  Jared Reimer is a native Coloradoan and an Associate Broker at Elevations Real Estate in Old Town Fort Collins.  He's a community advocate, business champion, blogger, leader, tireless volunteer, innovator, thinker and expert on all things real estate in Fort Collins and surrounding Northern Colorado.  You're likely to find Jared spending quality time outside with his wife, Kacie, and young son, Hudson, or sharing a beer or two with a friend throughout Fort Collins.  Call or text Jared at 970.222.1049 or email him at Jared@TheCraftBroker.com