With half of 2016 in the bag, we're in the peak of the sales season in Northern Colorado and we're seeing prices at an all time high.  Through the end of May, a total of 4290 homes have sold in the Fort Collins, Loveland, and Greeley/Weld area, up 13% from the same timeframe in 2015.  Again, Greeley/Weld is leading the way with a 22% increase in sales, although Fort Collins is making up some lost ground from earlier this year to put their sales increase into positive territory over 2015.  Median prices continue their upward trend again, up to $310,000 YTD, an all time high.   School is out, summer is officially upon us and things are definitely heating up!
It would seem that Fort Collins' median home values are cooling off, only up 9.72%  YTD compared to the same period from 2015, however, it wasn't until the middle of 2015 where we really began to see higher price gains, so nearly 10% gains from those gains are quite impressive, considering a 2-3% year over year gain is healthy and sustainable.  The name of the game in Fort Collins, of course, is the lack of inventory in almost all market segments, from top to bottom, paired with an increase in population, and lack of new build homes, creating a perfect storm of unaffordability and increased prices.  Generally, we can foresee shifts in market cycles and begin to see the hints of a cool down – but for the time being, there are no indications of a cool down.  It may take an act of God, Congress, City Council or a combination of the three to stifle the dramatic increase in prices.
Greeley is still a very bright spot in Northern Colorado, seemingly unaffected by the downturn in the oil and gas industry.  Greeley seems to continue building, building, building and taking 'affordability refugees' from surrounding higher priced locales.  It would seem as if affordability will soon become a concern with the YTD median price nearing $300k; however, it looks like buyers are flocking to new construction homes with reasonable price tags rather than resale homes where competition leaves many buyers on the sidelines.
Loveland continues to be right on Fort Collins' heels with a YTD median price of $340,000, up nearly 10% from this time last year.  Pockets of new construction in the Loveland area, including Thompson River Ranch, Lakes at Centerra and a few projects along East 1st street are giving homebuyers options and it shows with increased sales, up 10% from 2015.
We're always looking ahead for indications of good or bad news – right now the definition of good news just depends on which side of the transaction you're on.  Competition is only going to continue, prices will continue to rise and inventory will stay tight until new product becomes economical to develop.  The last half of 2016 will be a treat as we continue to prices at an all time high! Stay tuned…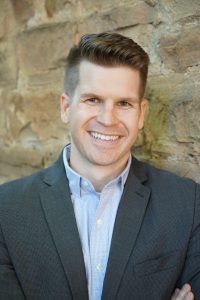 About the Author:  Jared Reimer is a native Coloradoan and an Associate Broker at Elevations Real Estate in Old Town Fort Collins.  He's a community advocate, business champion, blogger, leader, tireless volunteer, innovator, thinker and expert on all things real estate in Fort Collins and surrounding Northern Colorado.  You're likely to find Jared spending quality time outside with his wife, Kacie, and young son, Hudson, or sharing a beer or two with a friend throughout Fort Collins.  Call or text Jared at 970.222.1049 or email him at Jared@TheCraftBroker.com