Nationally, all forms of residential real estate has made a dramatic and unexpected recovery.  Across the US, existing home sales were up 9.2% from the previous 2012 and posted the highest volume since 2007.  The median price increased 6.3% to $176,600, the best we've seen since 2005. New home sales for the year are estimated at 367,000 up 19.9% from 2011. In the Denver metro region sales were up 18% and the average selling price increased 9%. In the Northern Colorado area (Consisting of Larimer and Weld Counties) sales increased 17.5% to 9,276 homes and the average selling price was $237,668 an increase of 7.2%.  In the Fort Collins area home sales totaled 3,491, an increase of 20.5 % from 2011 and the average selling price was the highest ever at $258,056, up 3.5%.  Although Realtors have predicted a nice uptick in sales and volume, this is certainly an unexpected real estate recovery for John Q. Public.
The residential real estate market was terribly impacted since the recession hit, and we're finally beginning to see some sustainable growth.  In 2005, we hit our peak of sales at 4,100 homes (in Fort Collins), and bottomed in 2010 with only 2,885 total sales.   The increase in 2012 to 3,491 homes puts us about half way up to peak levels.  All of this activity with just a moderate price increase, so far.  Compare the 3.5% price increase in the Fort Collins market with the Loveland area up 5.7%, Weld County up 10.7%, the Denver Metro area up 9% and the national resale home price up 6.3% and it appears that we dodged a bullet. One of the reasons is that our selling prices never dropped as far or as fast as some other areas of the country – including Greeley – and so we could have to expect more modest gains during the recover.
The main factors in the unexpected real estate recovery are an improving economy and improved consumer confidence.  On top of that, pent up demand with record low mortgage interest rates finally turned things around but now the question is whether the gains can be maintained and continue to build on the momentum. New home construction is perking up to fill the demand, although both locally and nationally, new construction is still at depressed levels.  Across the US, the 367,000 new construction home sales last year were the third worst on record, well below the peak of 1.3 million sold in 2005.  In northern Colorado new construction home sales peaked at 2,836 in 2005 and this compares to just 1,397 sold last year. Note that these figures are for new home sales including both detached and attached (townhomes and condos) but do not include apartments or condos built for the rental market.
Mortgage rates are expected to stay within the record low range, below 4%, and with that the demand for homes should continue as long as prices remain reasonable and inventory can fill the demand.  Several major projects are expected to impact the local real estate market, such as Mason Street Corridor, the Foothills Mall redevelopment and Woodwards plans to grow.  A major convention center is still in the works along with an on campus stadium for CSU, and major development along the Harmony and Timberline corridors.  It certainly is a busy year for real estate in Fort Collins.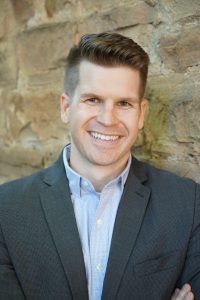 About the Author:  Jared Reimer is a native Coloradoan and an Associate Broker at Elevations Real Estate in Old Town Fort Collins.  He's a community advocate, business champion, blogger, leader, tireless volunteer, innovator, thinker and expert on all things real estate in Fort Collins and surrounding Northern Colorado.  You're likely to find Jared spending quality time outside with his wife, Kacie, and young son, Hudson, or sharing a beer or two with a friend throughout Fort Collins.  Call or text Jared at 970.222.1049 or email him at Jared@TheCraftBroker.com