Residential home sales in the four county Northern Colorado area continue on a record breaking pace. The 2,215 homes sold in June represented a 10% increase over last year and the median price broke $300,000 for the first time, hitting $305,000, an increase of 14.2% from June last year.  For the first six months of the current year home sales are up 8.3% and the median price is up 14.9% to $298,725.
By area, Weld County leads the way with a 15.2% increase in sales and Larimer County has the highest price increase; up 18.8% to $300,000. Boulder County has the highest priced homes with the median price up 10.7% to $387,500.

The net active listings increased 10.8% to 2,840 homes available for sale at the end of June but this is way down from the 4,016 listings at this time last year. With a projected demand for 11,000 homes over the next six months the current supply is equivalent to a miniscule 1.5 months when a balanced market between supply and demand is considered to be a six month supply.
Another interesting number is that of all the homes sold in June, the average selling price was 100.4% of asking price. This is the first time this figure has gone over 100%. The figure for the year to date is 99.8%, up a full point from last year and up more than three points from 2011.
As for time on the market, the homes sold to date this year have averaged just 37 days to offer compared to 44 days last year and a more normal 96 days as recently as 2011.
See Historical Real Estate Data
The largest category of residential homes is resale single family detached homes and many services track average selling prices instead of median selling prices so we wanted to take a look at this. The rapid increase in selling prices began four years ago and since then prices in Boulder County have increased 32.9% to $570,684, in Broomfield 37.2% to $454,321, in Larimer 30.5% to $346,239 and in Weld County, a whopping 51.7% to $278,537. Year over year prices are up 12.4% in Boulder, 15.8% in Broomfield, 11.3% in Larimer and 14.5% in Weld. To put this in perspective, from 2004 to 2011 the net average price increase was less than 1% and we have never had a double digit year over year price increase in the years that we have been tracking the market.
Obviously the short supply and record demand fueled in part by low mortgage interest rates, high rental rates and soaring prices for new construction have put us on this path but the good news is that we don't foresee any balloon forming and prefer to treat this as more of a correction from years of minimal price increases and not enough new homes being built. In other words, get used to higher selling prices and a supply that falls short of demand.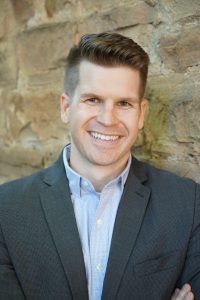 About the Author:  Jared Reimer is a native Coloradoan and an Associate Broker at Elevations Real Estate in Old Town Fort Collins.  He's a community advocate, business champion, blogger, leader, tireless volunteer, innovator, thinker and expert on all things real estate in Fort Collins and surrounding Northern Colorado.  You're likely to find Jared spending quality time outside with his wife, Kacie, and young son, Hudson, or sharing a beer or two with a friend throughout Fort Collins.  Call or text Jared at 970.222.1049 or email him at Jared@TheCraftBroker.com