Our builder spotlight feature is dedicated to showcasing quality and thoughtful builders throughout Northern Colorado who really respect the process of the new home-building experience.  These builders dedicate themselves to providing unique and individualized spaces while ensuring their clients are involved, informed and engaged from beginning to end.  If you are interested in building a new home anywhere in Northern Colorado, please contact me to understand the process and start your adventure!
Hartford Homes
970-800-2377 | HartfordHomesCO.com
Hartford Homes Homes is a continually growing, family-owned regional builder that has a very extensive background and portfolio of homes throughout Northern Colorado.   The company was founded in 1988 by Gary Hoover and now his son, Landon, is President and Partner.   They have a full team of construction, development, marketing and customer relationship experts dedicated to building quality homes and making sure their buyers are absolutely satisfied with the results.
Over the past decade, Hartford Homes has been involved in the development, construction or buildout of some of the region's most recognizable neighborhoods – Enchantment Ridge in Loveland, Highland Meadows in Windsor, Hunters Cove in Greeley,  Hunters Run in Loveland, Poudre River Ranch in Greeley, River West in Windsor, Stetson Creek in Fort Collins, Harmony Club in Timnath, and Thompson Crossing in Loveland.  If you're familiar with any of these neighborhoods, you'll understand that the variety of options Hartford Homes provides is incredible – from attached townhomes, to affordable single family homes, maintenance free patio homes, to fully custom luxury homes.  Their floor plans are flexible and adaptive to the majority of buyers throughout every price range.
Currently, Hartford Homes is focusing on buildout at Plantation Manor in west central Fort Collins – an attached home project with homes in the mid-$300k range.  Along with that project, Hartford Homes was instrumental in opening up the northeast portion of Fort Collins near Timberline and Vine – hence the neighborhood "Timbervine" name.  Right next door, Mosaic is gaining momentum as well.  Don't forget the affordable single family homes in Harvest Village in Wellington – they start in the low $300's.  Last and not least, are the luxury patio homes at Wild Wing in Timnath – starting in the high $400's.  Variety with quality is the name of the game with Hartford Homes.
If you're interested in building a new home with Hartford Homes, give me a call at 970.222.1049 or email me at Jared@AscentREProfessionals.com to get more information.  Building a home from scratch is a very involved process, and I aim to make it a fun and engaging.  I'll be with you every step of the process – from builder and site selection, through design, customization, resale consideration, construction and financing.  Let's get started!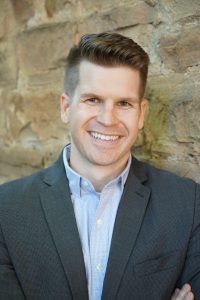 About the Author:  Jared Reimer is a native Coloradoan and an Associate Broker at Elevations Real Estate in Old Town Fort Collins.  He's a community advocate, business champion, blogger, leader, tireless volunteer, innovator, thinker and expert on all things real estate in Fort Collins and surrounding Northern Colorado.  You're likely to find Jared spending quality time outside with his wife, Kacie, and young son, Hudson, or sharing a beer or two with a friend throughout Fort Collins.  Call or text Jared at 970.222.1049 or email him at Jared@TheCraftBroker.com