Our builder spotlight feature is dedicated to showcasing quality and thoughtful builders throughout Northern Colorado who really respect the process of the custom home-building experience.  These builders dedicate themselves to providing unique and individualized spaces while ensuring their clients are involved, informed and engaged from beginning to end.  If you are interested in building a custom home anywhere in Northern Colorado, please contact me to understand the process and start your adventure!
NoCo Custom Homes
970-581-0481 | NoCoCustomHomes.com
NoCo Custom Homes is a small, regional builder that specializes in semi-custom to fully custom homes.  Their team is small but mighty, starting with Owner Jason Jones and their selections coordinator Dani Jones.  A NoCo Custom Homes' flare comes from their designer, Wendy Stewart, who works to create livable spaces with custom touches for a unique and individualized style.  NoCo Custom Homes started up post recession in 2012 and quickly established themselves as a quality and reputable builder across the region.  Because Jason is a veteran, they also have a partnership with the Homes For Troops program that provides mortgage free homes for injured vets, they're doing really great work in the community.
NoCo Custom Homes doesn't have a standard or specific style – what's great about their process is that they allow the homeowner to get exactly what they want.  NoCo Custom Homes has built ultra-modern designs, Colorado classic timber and stone homes, custom spaces with Tuscan charm, and eco-friendly homes – every home has unique flare and feel based on the clients' expectations. Within the past 3-4 years, they've built homes in Fort Collins (Lemay Avenue Estates, Old Oak Estates, and Vista Largo), semi custom homes in Wellington at Cottonwood Park, and a handful of stately custom creations in Timnath at Harmony Club.  Prices for these homes are anywhere between $400,000 up past $1,000,000 and value really depends on location, lot size, square footage and of course finishes and additional options.
If you're interested in building a new home with NoCo Custom Homes, give me a call at 970.222.1049 or email me at Jared@TheCraftBroker.com to get more information.  Building a custom home is a very involved process, and I aim to make it a fun and engaging.  I'll be with you every step of the process – from builder and site selection, through design, customization, resale consideration, construction and financing.  Let's get started!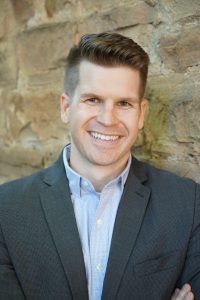 About the Author:  Jared Reimer is a native Coloradoan and an Associate Broker at Elevations Real Estate in Old Town Fort Collins.  He's a community advocate, business champion, blogger, leader, tireless volunteer, innovator, thinker and expert on all things real estate in Fort Collins and surrounding Northern Colorado.  You're likely to find Jared spending quality time outside with his wife, Kacie, and young son, Hudson, or sharing a beer or two with a friend throughout Fort Collins.  Call or text Jared at 970.222.1049 or email him at Jared@TheCraftBroker.com