Our builder spotlight feature is dedicated to showcasing quality and thoughtful builders throughout Northern Colorado who really respect the process of the custom home-building experience.  These builders dedicate themselves to providing unique and individualized spaces while ensuring their clients are involved, informed and engaged from beginning to end.  If you are interested in building a custom home anywhere in Northern Colorado, please contact me to understand the process and start your adventure!
Westmark Homes
970-217-6423 | WestmarkHomesCO.com
Westmark Homes is and has always been about the Myers family – Rick, Rosanne, Justin and Brandon.  I've gotten to know Brandon really well over the past 4-5 years and he does an incredible job representing the family and the Westmark brand.  Westmark has been in business since 1985, which is quite a feat considering the ups and downs of the real estate market over that timeframe.  Westmark is unique in making certain they don't spread themselves too thin – never working on more than 15-20 homes at any time.  This gives them tight control over their trades, ease of scheduling and of course, top notch quality control.
Primarily, Westmark is building at Highland Meadows in west Windsor.  The Highland Meadows golf community has come of age over the past decade, with hundreds of homes popping up along it's fairways.  There is plenty of recreation, a clubhouse, pool, restaurant and of course, golf.  Westmark Homes builds both single family homes and patio homes in Highland Meadows and has a handful of semi-customizable floor plans available – aptly named after famous golfers.  Prices are, of course, variable depending on your selections, but generally range between $600,000 and $750,000 – they're quite a value considering the amount of space you're getting.
If you're interested in building a new Westmark home, give me a call at 970.222.1049 or email me at Jared@TheCraftBroker.com to get more information.  Building a custom home is a very involved process, and I aim to make it a fun and engaging.  I'll be with you every step of the process – from builder and site selection, through design, customization, resale consideration, construction and financing.  Let's get started!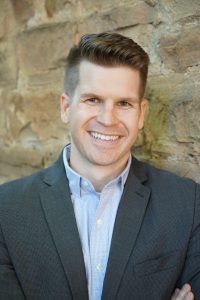 About the Author:  Jared Reimer is a native Coloradoan and an Associate Broker at Elevations Real Estate in Old Town Fort Collins.  He's a community advocate, business champion, blogger, leader, tireless volunteer, innovator, thinker and expert on all things real estate in Fort Collins and surrounding Northern Colorado.  You're likely to find Jared spending quality time outside with his wife, Kacie, and young son, Hudson, or sharing a beer or two with a friend throughout Fort Collins.  Call or text Jared at 970.222.1049 or email him at Jared@TheCraftBroker.com