Some people literally stay in homes for much longer than they have to because they cannot simply fathom the headache and logistical nightmare of trying to buy a home while selling their home.  In the real estate world, these folks are commonly known as "move up buyers" when in reality, they might be moving up, down or sideways.  This type of transaction involves several moving parts that either need to happen concurrently or in succession, and keeping it together can be difficult.  If you get the right people on your team, they'll make it easier to buy a home while selling your existing home in Fort Collins.
A Realtor Will Save You Time, Money and Effort
I can certainly tell you that it is our job to make this buying and selling situation much easier on you.  A good Realtor will help you establish a marketing strategy, pricing strategy and more than anything, we will handle all of the transactional details so you don't have to take 2 months off of work to digest all the intricacies of the transaction.  An Ascent Real Estate Professional will give you ideas for any last minute improvements to help your home show its best and sell for top dollar.  We'll also be able to get you in tune with the local market and set up home tours to maximize your searching time together.
A Mortgage Lender Will Simplify the Process
Getting a mortgage lender on board early will help you understand exactly what you can and can't do financially.  If you're able to absorb having two mortgages at once, more power to you, but most buyers and sellers can't (and don't) want that to happen.  This mortgage professional will qualify you with a new loan, while taking into account the equity and proceeds you will expect from the sale of your old home.  Knowing exactly what you can afford will help you narrow your search and get you into a comfortable situation.
Be Prepared For Anything
Let's face it, you shouldn't expect the stars to align and get your home sold a few days before the new one closes.  If you use a contingent offer, you increase your chances of coordinating closing, however you decrease your chances of getting your offer accepted.  Also, your contingent offer might collapse when the buyer of your home can't get their contingency to clear.  Here is where you have a lot of moving parts that need to fall in place at the right time.  Do you see where you can really get bogged down?  If you have the financial means to buy a home and take advantage of a great deal, then do it.  With prices and interest rates as they are, any hit you take on the sell side, will get compensated by on the buy side.
In Fort Collins, it can be tough to buy a home while selling a home, but with the right people on your team and the right mindset, you can certainly weather the storm.  Make it easy on yourself and let us sweat the details.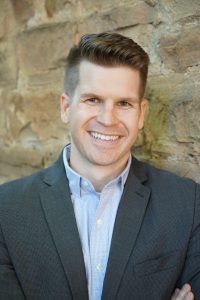 About the Author:  Jared Reimer is a native Coloradoan and an Associate Broker at Elevations Real Estate in Old Town Fort Collins.  He's a community advocate, business champion, blogger, leader, tireless volunteer, innovator, thinker and expert on all things real estate in Fort Collins and surrounding Northern Colorado.  You're likely to find Jared spending quality time outside with his wife, Kacie, and young son, Hudson, or sharing a beer or two with a friend throughout Fort Collins.  Call or text Jared at 970.222.1049 or email him at Jared@TheCraftBroker.com