When you don't understand how the game is played, it's tough to know how to win.  In the Fort Collins real estate market, we've seen people get frustrated trying to go alone into their own real estate transaction, only to be left jaded, feeling cheated because a seller's agent didn't really help them through the transaction.  Most times, that's when peoples negative perceptions of Realtors get formed, when they have a bad experience when they're un-represented.  Being represented by a buyer's agent will no only help you have a better experience, it also helps protect your best interest.  Here's why you should use the an Ascent Real Estate Professional as your buyers agent in Fort Collins.
1.  You Don't Pay a Buyer's Agent
Can you believe it?  A free Realtor?  Yes, it's true – when you use a buyer's agent in Fort Collins, they cost you nothing.  A lot of buyers get caught up, thinking, "of course I'll have to pay a Realtor, that's what happens right?"  When in reality, the buyer's agent is typically paid by the seller or the listing brokerage company.  Buyer's agents are there to help you find the home you want, and they're willing to do all the work for you for free, with no guarantee of final payment.  In Northern Colorado, it's common that a buyers agent will get between 2.8% and 3.0% of your home purchase, which comes out of the sellers pocket, so don't think you're saving any extra money or time by not utilizing a buyer's agent.
2.  Buyer's Agents Can Get You Into Any Home
There is an idea out there that the only way to get into a home is to wait until the listing agent holds an open house.  Buyer's are driving around town like crazy every weekend waiting for a home to come on the market that fits their needs.  There's got to be a better way, right?  Of course there is.  A buyer's agent main job early on is to expose you to the broad market by giving you access to every home that fits your criteria.  No more waiting for open houses or picking up flyers.  If you want to see a house, tell your buyer's agent and they will be able to get you in.  Their access to the MLS system and all the information provided to them far surpasses what information is available to the average home shopper.
3.  A Buyer's Agent Wants You To Win
Beyond being able to find your home, a buyer wants you to get the best deal possible and will negotiate on your behalf.  On top of their negotiation expertise, buyer's agents in Fort Collins will be able to help you understand valuations to help you make your best offer.  Buyer's agents will also know some tricks and strategies to help you get the most out of your deal, whether it's seller paid closing costs, negotiating some inspection issues, or getting those appliances to stay with the house –  a buyer's agent wants you to get the most you can get.
So, maybe you've had the wrong perception about buyer's agents.  I urge you to contact us if you're interested in buying and want to see how a buyer's agent can help you.  Beyond all the reasons above, buyer's agents will save you time, effort and headache so you can focus on more important things during the home search process. My advice:  Get a buyer's agent, it'll be worth every penny you don't have to spend.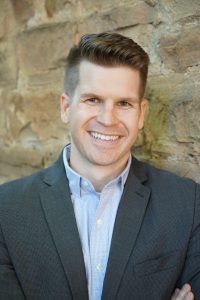 About the Author:  Jared Reimer is a native Coloradoan and an Associate Broker at Elevations Real Estate in Old Town Fort Collins.  He's a community advocate, business champion, blogger, leader, tireless volunteer, innovator, thinker and expert on all things real estate in Fort Collins and surrounding Northern Colorado.  You're likely to find Jared spending quality time outside with his wife, Kacie, and young son, Hudson, or sharing a beer or two with a friend throughout Fort Collins.  Call or text Jared at 970.222.1049 or email him at Jared@TheCraftBroker.com