The momentum of the hot summer sales season has officially waned and prices in the least affordable markets are showing signs of cooling down as buyers are favoring more affordable options.  Prices in Fort Collins that were once nearing the $400,000 mark just 3 months ago, have certainly reversed course – posting a median value of $359,730.  This is the first year over year decline in median value in Fort Collins since June 2014.  September median prices in Loveland, although still positive year over year, have declined from $383,250 to $347,000 in just one month.  Always an affordable option, Greeley/Evans home values are up 18% from September 2016 to $280,000.
Northern Colorado Home Sales
Why the Reversal in Median Price?
It's my opinion that the huge influx of more affordable attached homes (condos/townhomes/patio homes) in June and July is partially to blame for the reversal in median values in Loveland/Berthoud and Fort Collins.  Instead of paying for a $350,000 fixer upper, buyers now have more affordable attached options that come free of projects and headache.  In fact, in June and July 2016 there were 421 attached homes available in Fort Collins, Loveland and Greeley.  This June and July there were 902 – an increase of 114%.  No wonder potential home buyers are favoring more affordable options – there are just so many to choose from for the first time in several years.
And speaking of more affordable – Greeley/Evans continues to see extremely low inventory and rising prices, bucking the downward trend of Loveland and Fort Collins.  Soon enough, we'll see Greeley's median value eclipse the $300,000 mark.  What is evident is that there is energy in this market and although we are seeing little blips of correcting and cooling, keeping our home valuables in a sustainable upward direction is good news for everyone.
As mentioned previously, the NoCo real estate market is always changing: expanding, contracting, or leveling off.  Keeping on top of the market will ensure you are prepared when it's time to make a move, a shift in the market might be subtle and I'm here to help you navigate.  I'd love it if you told your friends, family and co-workers about the interesting and important information I'm always working on – educated homebuyers and sellers are empowered, and I love working with smart and intelligent folks. Let's get to work.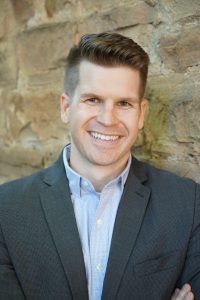 About the Author:  Jared Reimer is a native Coloradoan and an Associate Broker at Elevations Real Estate in Old Town Fort Collins.  He's a community advocate, business champion, blogger, leader, tireless volunteer, innovator, thinker and expert on all things real estate in Fort Collins and surrounding Northern Colorado.  You're likely to find Jared spending quality time outside with his wife, Kacie, and young son, Hudson, or sharing a beer or two with a friend throughout Fort Collins.  Call or text Jared at 970.222.1049 or email him at Jared@TheCraftBroker.com