A normal, balanced residential real estate market is considered to be a six month supply of homes for sale. During the last year the market struggled with a supply in the range of two to three months, less than half the amount required. And we are starting off 2015 with a record low inventory measured in weeks rather than months.  More than ever before, buyers are hurting for homes.
The table shows a breakdown of the two areas in Larimer County: Loveland/Berthoud (including the south part of the County) and Fort Collins (including area all the way north to the Wyoming border).
The demand is based on the average monthly sales for last year. The supply is the current net active number of listings (not including homes 'to be built') and the months' supply is simply dividing the demand into the supply. We have broken it down into price ranges and it certainly shows that the supply in the lowest price range price up to $250,000 can be calculated in weeks rather than months and yet this is where almost 50% of the demand is. As we move up the price scale the supply improves but in the Loveland area it is $650,000 before we get to a balanced market and in the Fort Collins area there is less than a six month supply of homes in all price ranges.
Naturally there will be more homes coming on the market over the next two or three months but we are way behind the eight ball. As an example, there are 99 homes listed under $250,000. With a demand for 251 homes per month a six month supply would be 1,500 homes so we would need 1,400 more active listings to balance the market – and that certainly is not going to happen.
This obviously means it is a sellers' market in nearly all price ranges, certainly anything up to $500,000 which means buyers have to be very prepared. A pre-approval letter from a mortgage lender and a strong offer with limited contingencies are things the seller will be looking for and if you are aware of competing offers you might even consider an escalation clause. Obviously an experienced Realtor on your side with extensive knowledge of the market and good negotiating skills will help your cause.
The only good news is that interest rates are low, there are low down payment programs available and in this market a monthly mortgage payment is usually less that paying rent.
If you are considering buying or selling a home in this market you need good information and a strong team to represent you. We can help – contact us today.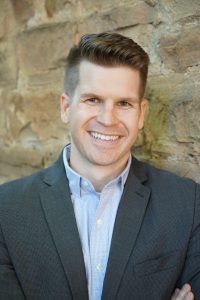 About the Author:  Jared Reimer is a native Coloradoan and an Associate Broker at Elevations Real Estate in Old Town Fort Collins.  He's a community advocate, business champion, blogger, leader, tireless volunteer, innovator, thinker and expert on all things real estate in Fort Collins and surrounding Northern Colorado.  You're likely to find Jared spending quality time outside with his wife, Kacie, and young son, Hudson, or sharing a beer or two with a friend throughout Fort Collins.  Call or text Jared at 970.222.1049 or email him at Jared@TheCraftBroker.com