In the media today there is a lot of heated debate as to whether home ownership is still part of the American Dream. Real estate and mortgage professionals are quick to explain the benefits of home ownership, but overall fear and lack of confidence in the market have left potential home buyers wondering if buying a home is right for them. Over the past few years, home ownership has come under fire by economists and politicians.  Foreclosures and short sales dominate the news reports, still.  What is interesting is a recent poll by the National Association of Realtors (NAR) finding that 95% of homeowners and a surprising 72% of renters say that owning a home for a period of several years is a far better financial decision than renting.  77% of homeowners also mentioned that simply owning a home is the biggest contributor to their long term financial goals.
So, to help dispel the myths, take a look at why buying a home in Fort Collins is the American Dream:
Home Ownership Promotes Tax Advantages
Tax advantages are nothing to neglect.  These advantages, over time, can create big opportunities for savings and re-investment into the economy.  To be fair, to get the majority of tax advantages, you need to have mortgage debt.  The majority of home owners need a mortage loan to purchase a home, so the majority can utilize the tax advantages. With that mortgage, every month you pay a portion of "principal" and "interest".  Your mortgage interest is tax deductible.  In the early years of a mortgage, the majority of your payment is interest, so especially when you first buy a home, your mortgage interest deductions are much greater.  Among other great tax deductions are your property taxes, mortgage related closing costs and home equity lines of credit interest.
Home Ownership Promotes Long Term Financial Stability
If you could count on a low, monthly rental payment that will never increase over the next 30 years, would you jump at the opportunity?  Of course you would.  If your rent would never increase, renting would be a great option.  The only problem is that rent, over time, will always increase.  This is why fixed, long term mortgages promote so much stability.  Over the life of the loan, you can always count on that same payment.  Prices will go up, expenses will go up, and inflation will go up, but you'll always be paying the same, simple monthly payment throughout the life of your loan.  Beyond just financial security and stability comes physical security.  A study by NAR revealed that with more homeowners and less renters, neighborhood turnover rates were lower.  With lower turnover rates, less crime was being committed and reported.  Turns out that since homeowners are more consistent neighborhood stewards, riff-raff was more likely deterred.
Home Ownership is The American Dream
There are several tangible advantages to buying and owning a home in Fort Collins.   The most well known, and most attacked idea, is the notion of owning the American Dream.  Owning a home gives you the freedom of planting roots, settling down and focusing on the things that are important to you in life.  NAR studies show that homeowners are more likely to volunteer and contribute to neighborhoods and communities.  Their children are more likely to participate in organized activities and actually watch less TV.  From my own experience, I can say that home ownership keeps you grounded and gives you a sense of belonging.  Communities develop because of home ownership, not apartment dwelling.   Home owners want to build relationships with neighbors and they want to keep their homes in good shape.  The American Dream is coming true again as people begin to buy again.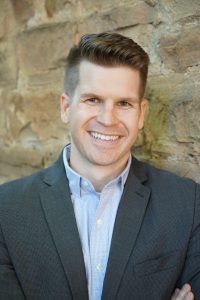 About the Author:  Jared Reimer is a native Coloradoan and an Associate Broker at Elevations Real Estate in Old Town Fort Collins.  He's a community advocate, business champion, blogger, leader, tireless volunteer, innovator, thinker and expert on all things real estate in Fort Collins and surrounding Northern Colorado.  You're likely to find Jared spending quality time outside with his wife, Kacie, and young son, Hudson, or sharing a beer or two with a friend throughout Fort Collins.  Call or text Jared at 970.222.1049 or email him at Jared@TheCraftBroker.com