We all know the phrase, "cash is king" or "money talks".  Well, in Fort Collins real estate, cash cannot be beaten.  Having cash really does allow you to do more, negotiate better, and ultimately win the real estate game.  We took a look back at the past 5 years, on a quarterly basis to really understand how money works in Fort Collins real estate, the results were surprising.
Cash Transactions
What I found fascinating in researching how cash is king in Fort Collins, is the amount of cash transactions.  Essentially, one out of every five closings in Fort Collins is 100% cash deal.  If you take a look at the graph below you can spot the trends.
You'll notice that since mid-to-late 2010, cash deals increased, likely due to the flood of investors who had weathered the economic downturn and began scooping up low priced foreclosures and short sales with cash.  Between 2011 and 2013, nearly 25% of of transactions were cash.  Now, we're holding steady at or around 20%.  Where you see the biggest change is in the balance of FHA and Conventional financing.  This is another example of why cash is king in Fort Collins, more and more buyers are utilizing conventional financing (5%+ downpayment) rather than FHA financing (3.5% down).  For buyers to remain competitive, coming up with more cash is a necessity.
Money Talks
Another fascinating trend is how cash can generally allow you to gain a major negotiating advantage.  Because of cash's clout, when comparing sales price vs. list price ratios – cash always wins out.
Notice how cash deals are always consistently lower than other types of financing.  Cash just broke the 97% sale/list price threshold in 2014 while FHA borrowers are doing their best to compete, often times offering well over list price, creeping above the 100% sale/list price mark.
Why Cash is King
One of the reasons cash is so sought after is the fact that there are no appraisal conditions necessary on a cash transaction.  With some homes going for $20k or $30k over list price, not having any lingering appraisal worries can really help a seller feel more comfortable.  The highest offer isn't necessarily the best offer.  Another reason why cash is king is that cash and high-downpayment buyers are perceived as having more financial stability and flexibility.  If an appraisal comes in low, a high-downpayment conventional buyer may cover the difference.  They can also pay for their own closing costs rather than ask for seller concessions.  Offers are easy to accept when they are bringing more cash to the table.  Lastly, there are some homes that are just in such bad condition, that no bank will lend on them.  This is a perfect opportunity for a cash buyer to come in, renovate or rehabilitate, and sell.
With money flowing in to the area due to low unemployment, a growing economy and a soaring real estate market, we expect to see an even higher percentage of cash deals and high-downpayment conventional loans to take over the market.  We can help to make sure your cash is well looked after.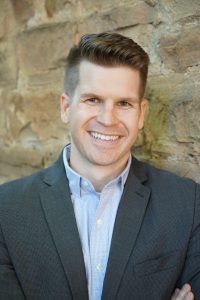 About the Author:  Jared Reimer is a native Coloradoan and an Associate Broker at Elevations Real Estate in Old Town Fort Collins.  He's a community advocate, business champion, blogger, leader, tireless volunteer, innovator, thinker and expert on all things real estate in Fort Collins and surrounding Northern Colorado.  You're likely to find Jared spending quality time outside with his wife, Kacie, and young son, Hudson, or sharing a beer or two with a friend throughout Fort Collins.  Call or text Jared at 970.222.1049 or email him at Jared@TheCraftBroker.com