Condo and townhome prices are soaring in Fort Collins.  After nearly six years of fairly modest or even level price appreciation, the past two years have been incredible, and the trend hasn't shown any signs of slowing down.  Condo and townhome data is often segregated from single family, detached homes when report sales data and as a result, condo and townhome prices are sometimes overlooked in favor of the more sought after single family info.  We decided to take a look at condo and townhome prices just to understand what is happening in the entry level market, and the results were staggering.  Here's why:
Buyers Getting Priced Out of the Detached Market
In days gone by, it was common for a couple or young family to seek out a condo or townhome for their first home, generally to get their foot in the door of the real estate world, build equity, stabilize and then move up the ladder as their family and budget grew.  Condo and townhome prices were affordable, they were low maintenance, and they provided a great value for budget minded families.  Flash forward to the mid-2000's when money and loans came easily – homeowners opted to get the bigger single family homes and the condo and townhome market leveled off.  Coupled with the recession, condo and townhome prices in Fort Collins remained level.  Now, however, with rising prices and incredible demand and lack of supply in the detached market, homebuyers are making the difficult decision to come back to the attached market or face leaving the community for more affordable options in Wellington or Johnstown.  This increased demand has been incredible for home gains.  In May 2012, the median price of an attached home in Fort Collins was just $162,000, in May 2015 it was $231,500.  The new entry level home is no longer the small home or fixer upper, it's the smaller condo or townhome.
Investors Have Flooded the Attached Market
As the recession subsided, those investors that either weathered or thrived during the downturn were suddenly flush with cash, and understanding the incredible opportunity ahead, they went all in in the condo and townhome market.  Just like typical homebuyers, the detached market has become a bit too pricey for some investors too, who can more affordably purchase attached units and see similar returns on their investment.  In their backpocket is a 20%-25% downpayment, or an entire cash purchase, which is tough for sellers to pass up compared to first time homebuyers who can only come up with 3.5-5% down.  The financial stability and flexibility of investors can help them win bidding wars and overcome appraisal issues.  Traditional home buyers just can't compete.  Investors feel secure in offering more on attached units because rents continue to increase, to keep pace with rising prices.
Lack of Attached and Detached Inventory
Nearly every blog, post, or article we have produced lately has mentioned the lack of inventory.  It is the world we live in now.  Because of that lack of inventory, buyers are just faced with fewer choices, and making sacrifices, both in the detached and attached market.  In Fort Collins in 2005, there was an average of 500 condos or townhomes available on a monthly basis.  Currently, there are just about 100 units available in any given month.  The incredible reduction in inventory means increased competition for the best listings, bidding wars, escalation clauses and waived contingencies.
A quick word of caution – although condo and townhome prices appear to be more affordable, keep in mind that many of these attached units carry along a hefty HOA fee, which does affect your buying potential.  These fees can be as high as $200 per month at which point a detached single family home would likely be a better option.
If an entry level homebuyer wants to remain in Fort Collins, tough decisions need to be made, and a smart buyer will understand that participating in this market is an unbeatable opportunity, even if having to sacrifice a piece of their wishlist.  The condo or townhome unit is still a very viable option, and the opportunities to move up after a few years are very promising.  We want to help you win.  Going it alone is not advised, especially when up against experienced investors, or professionally represented clients.  We can help you craft a winning strategy that aligns with your goals and needs.  Email us now to get started.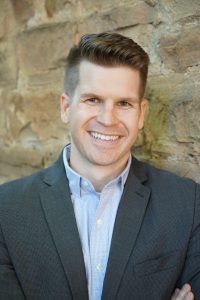 About the Author:  Jared Reimer is a native Coloradoan and an Associate Broker at Elevations Real Estate in Old Town Fort Collins.  He's a community advocate, business champion, blogger, leader, tireless volunteer, innovator, thinker and expert on all things real estate in Fort Collins and surrounding Northern Colorado.  You're likely to find Jared spending quality time outside with his wife, Kacie, and young son, Hudson, or sharing a beer or two with a friend throughout Fort Collins.  Call or text Jared at 970.222.1049 or email him at Jared@TheCraftBroker.com