Over the past couple months, we've been asked by several clients from Fort Collins to Greeley and everywhere in between, "Should I re-finance?"  With those 5, 6, and 7+% rates, more and more NoCo locals are considering it.  But how do you know if refinancing your loan in Northern Colorado is the right decision?  Done correctly, refinancing can save you money, both in the long and short term, but you've got to correctly refinance.  Here are a few things to consider when you're thinking of refinancing in Northern Colorado.
What Are Your Refinancing Goals?
To set the record straight, refinancing only restructures your debt, it does not pay any of your debt off.  So to keep things in perspective, refinancing your loan is synonymous with restructuring your loan.  Here are the three main reasons one might choose to refinance their loan.
Interest Rate Reduction:  You'll be able to reduce your mortage payments in 2 different ways while reducing your interest rate.  You can keep your remaining loan term the same and take advantage of a lower rate.  For example, if you have 18 years left on a 6.25% loan, you can simply refinance those remaining 18 years at today's current rates.  Alternatively, you have the option to refinance your loan, and extend the term back out to a 30 year loan (or any longer term). In this example, say you have 18 years remaining on a 8% loan.  You could refinance this loan at 4.5% and re-extend the loan back out to a 30 year term.  This would free up more cash on your monthly mortgage payment than the previous example in the near term, but would add another 12 years to your loan and interest payback.
Consolidating Your Current Debts:  Another common reason to refinance your loan in Fort Collins is to consolidate one or more loans to hopefully be easier to manage and reduce monthly payments.  An example of debt consolidation is combining your first mortgage with a home equity loan.  This combines the payments and consolidates your debt at a low manageable payment over a fixed term.
Restructuring Your Loan:  If you remember the 80's, rates were upwards of 15+%!  During times of very high interest rates, the difference between a fixed rate mortgage's rates and an adjustable rate mortgage's (ARM) rates can be substantial.  However, during times of low interest rates, these differences are often too small to make much of a difference.  You can refinance your loan from an ARM to a fixed mortgage rate, or vice versa.  For example, in times of high interest rates, one might refinance their 12% fixed interest rate into a 7% ARM to reduce monthly payments.  Conversely, during times of low interest rates, one might refinance their 4% ARM into a secure, relatively low fixed rate of 4.5%.  Adjustable rate mortgages might seem very attractive, but remember, they do adjust, up and down.  Although this last technique will INCREASE your monthly mortgage payment, converting a 30 year loan to a 15 year loan will save you a substantial amount of money over the long term.  You'll pay off your home 15 years sooner, and be mortgage debt free.
Timing Your Refinance
It's always hard to time the real estate market in Fort Collins and Northern Colorado.  In the same regard, it's always tough to know exactly when rates will be their lowest and if they'll go even lower.  When you're thinking of refinancing, there are a few things to consider.  Check with your lender to see if there are any pre-payment penalties associated with your mortage.  You could wind up costing yourself more money if you aren't aware of these penalties.  Secondly, you need to recoup the closing costs with your decreased monthly payments.  If your closing costs would be $2500 and mortgage savings would be $125 per month, you would need to own your home for at least the next 20 months to benefit from the refinancing.  Lastly, as a rule of thumb, when current mortgage rates fall about 1% lower than your mortgage rate, that could be a time to start thinking about refinancing your loan.  If you absolutely can, I suggest holding out on current interest rates.  I expect a bottom of between 3.33% and 3.5% mortgage rates to hit in 2012.
As Fort Collins and Northern Colorado real estate experts, we can recommend a myriad of lenders and mortgage brokers to handle your refinancing needs.  You aren't locked into using your current lender to refinance, so please contact us so we can connect you with someone who will fit your mortgage and refinancing needs.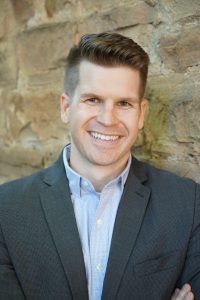 About the Author:  Jared Reimer is a native Coloradoan and an Associate Broker at Elevations Real Estate in Old Town Fort Collins.  He's a community advocate, business champion, blogger, leader, tireless volunteer, innovator, thinker and expert on all things real estate in Fort Collins and surrounding Northern Colorado.  You're likely to find Jared spending quality time outside with his wife, Kacie, and young son, Hudson, or sharing a beer or two with a friend throughout Fort Collins.  Call or text Jared at 970.222.1049 or email him at Jared@TheCraftBroker.com