If you're over having a room-mate, and throwing away your hard earned money to pay off someone else's mortgage, you're probably wanting a place of your very own. It's time.  This can be one of the most exciting parts of your life, but also one of the most confusing and nerve-wracking times as well.  With all sorts of information out there for first time home buyers in Fort Collins, or Northern Colorado for that matter, where do you get started?
First Time Home Buyers Are:
Chances are you're going through a major life event not long before you buy your first home.  Maybe you're just completing school, getting married, or having your first child.   Uniquely enough, you can also be classified as a first time home buyer if you haven't owned a home for the past 3 years.  First time home buyers are most likely living with a friend, roommate or relative in a rent house, apartment or condo.  You value having something of your own, you have a sense of pride in ownership, and you just can't wait to have your own home.
First Time Home Buyers Want:
In our experience in Fort Collins, we've noticed that first time home buyers are much more savvy than in years past.  First time home buyers are doing much more research on the market before even meeting with an experienced Realtor.  You may know exactly what you want, but you may not know how to go about getting it.  First timers want and need a broad array of products, with clear explanations of the entire process from offer to possession.
Myths about First Time Home Buyer Financing
Before even stepping foot in a home, a first time home buyer will need to get pre-qualified for a loan.  A good lender can get a great snapshot of your financial picture and qualify you over the phone.  If you're sitting pretty, you're likely to have plenty of loan options.  If you think the only way you'll get a home is to put 20% down, think again.  Although, that could be the way to get the very best loan at the very best terms, it is  not easily attainable for someone just starting out.
Talk to any mortgage lender in Fort Collins about these options:
0% Down-Payment

VA Loans – These loans are available to current and former military members.  Qualifications for these mortgages are strict, however, they are a great loan product.
USDA Loans – These loans are available in some (but not all) rural areas and are regulated by the US Department of Agriculture to help folks who are buying rural land.  These loans are available on the outskirts of Fort Collins, Greeley, Berthoud, Windsor, Johnstown and Wellington.

3.5% Down-Payment

FHA Loans – Rates are higher than conventional loans, however, it is the typical entry point for first time home buyers.

5%-20 Down-Payments

Conforming Conventional Loans – The bigger the down payment, the better loan product you will get.
First Time Home Buyer Action Plan
Your best best is going to be contacting us first.  A Real Estate Professional is going to be able to help you make connections and point towards some of the best mortgage lenders in Fort Collins or Northern Colorado.  You will likely do a lot of your own research, and make sure you share exactly what you're looking for with your real estate professional.   After the first contact is made and you're ready to look at homes, we will take it from there.  That's what we do – we're here to help you accomplish your goals so you can be a successful first time home buyer.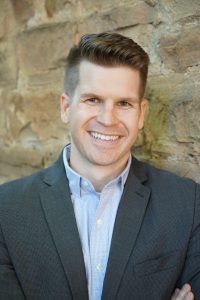 About the Author:  Jared Reimer is a native Coloradoan and an Associate Broker at Elevations Real Estate in Old Town Fort Collins.  He's a community advocate, business champion, blogger, leader, tireless volunteer, innovator, thinker and expert on all things real estate in Fort Collins and surrounding Northern Colorado.  You're likely to find Jared spending quality time outside with his wife, Kacie, and young son, Hudson, or sharing a beer or two with a friend throughout Fort Collins.  Call or text Jared at 970.222.1049 or email him at Jared@TheCraftBroker.com