It's been said that in Fort Collins or Loveland, you can throw a beer can out of a window and hit a Realtor.  It could be your hair dresser's husband, your old high school buddy, or a distant relative – most people know at least one Realtor in Loveland or Fort Collins.  Realtors are an active part of the community and are typically people and relationship focused individuals.  We connect people, whether it's personally or professionally.  We want to be "top of mind" whenever you or someone you know is thinking of buying or selling a home.  We're all different, yet some folks who have had bad experiences spread misconceptions and generalizatinos that hurt the industry as a whole.  Life as a Realtor is much different than what you might expect, or what you might see on TV.  Like any industry there are a few bad apples out there, but on the whole, Fort Collins and Loveland Realtors are a great group of focused, driven individuals.
Not All Realtors Are the Same
Everyone is created differently and the real estate industry shows that.  Finding the right fit for your real estate needs could be as easy as connecting with a Fort Collins or Loveland Realtor with a similar personality or style to your own.
"People-People" and Analyticals:  Believe it or not, not all Realtors are "in your face", salesy individuals.  There are plenty of tame, introverted, number driven Realtors in the industry that are just as successful as the people-people.  Analytical and statistics driven Realtors are really geared for real estate investments, CMA's, and working with engineers, scientists and doctors.  The more social and personable Realtors relate to a broad segment of the population because people are drawn towards their infectious energy.  It's not about good or bad, it's just what fits you best.
Residential vs. Commercial:  When people think Realtor, they typically think of a residential Realtor who sells homes, but there is also a great group of Fort Collins and Loveland Commercial Realtors that develop great commercial real estate projects.
We Love What We Do
When speaking with a Realtor, you'll notice right away that we love what we do.  To be sure, the hours and pay are non-traditional at best, but we love what we do.  Because of that, when you ask us, we'll likely talk a lot about our business because real estate is interesting to almost everyone.  Our business in Fort Collins and Loveland is always changing and we love to take the time to really fill people in on how to take advantage of the latest shift.  We're not afraid to answer your questions – don't be afraid to ask!
How Success Is Measured
I always get questions about how much Realtors are paid.  Keep in mind our pay is based 100% off of commissions from real estate purchases and sales.  Rarely, if at all, do Fort Collins and Loveland Realtors get a salary.  Not all real estate professionals are super successful.  In fact, 20% of us do 80% of the business.  The average income for a Realtor nationally is about $37,000 per year.  Subtract expenses and taxes (as a 1099 independent contractor) and a lot of Realtors may just be getting by.  We have no employee health plan, retirement accounts, or dental or vision insurance.  The next time you think all Realtors are rich, think again.
Our Motivations
There are different reasons each Realtor gets into business.  Some just have a sales aptitude that fit the job perfectly.  Others leverage their technical or marketing skills to reach a large portion of the community.  Some are simply looking to supplement their families income.  That being said, keep in mind not all Fort Collins and Loveland Realtors are full time.  Some get a license to try their hand and take advantage of a rising market.  Some are educators that want to add a little income during the summer months.  A lot of part timers occupy their retirement selling real estate.  It's important to understand if your Realtor can be counted on year round.  There are Realtors that have advanced degrees in business or other subject, yet there are successful Realtors without a high school diploma.  Being in real estate allows you to live up to the ambition level you set for yourself.  It allows you the flexibility (both with your time and finances) to spend time with your family and focus on your priorities.  We have a passion for what we can do for you and the experience to get the job done.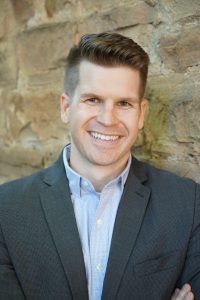 About the Author:  Jared Reimer is a native Coloradoan and an Associate Broker at Elevations Real Estate in Old Town Fort Collins.  He's a community advocate, business champion, blogger, leader, tireless volunteer, innovator, thinker and expert on all things real estate in Fort Collins and surrounding Northern Colorado.  You're likely to find Jared spending quality time outside with his wife, Kacie, and young son, Hudson, or sharing a beer or two with a friend throughout Fort Collins.  Call or text Jared at 970.222.1049 or email him at Jared@TheCraftBroker.com