As Fort Collins home prices improve, we can't help but feel they might be moving up just a little too quickly.  In January 2013, the average sales price was a record breaking $272,370, a 13% increase compared to January 2012.  This figure is also over 5.5% over the average sales price in 2012.  Already, 2013 is off to a great start with a nearly 32% increase on closed sales compared to January 2012.  These volume and price improvements put us on track for pre-recession levels, similar to January of 2005 where 201 homes were sold in January.
If you've been following the NoCo new construction market reports, you've seen us mention a near 'perfect storm' with an increased demand for homes with buyers encountering very low inventory.  Currently, there are just over 1,015 homes for sale, with about 380 'under contract'.  Of the remaining 635 homes, 85 of those are new construction or not complete.   With a projected demand over the next six months for perhaps 2,000 homes we have less than a two months worth of available housing.  Yikes.
Breaking down the different price points helps us understand exactly where the demand really is.  75% of home sales are priced under $300,000 and the present net supply is 325 homes. With a demand for 1,500 homes over the next six months there is just a 40 day, which is incredibly scarce. In this world, multiple offers abound and homes go under contract as soon as they hit the market.  In the $300,000 – $500,000 price range, there is just a 3 month supply and above $500,000, we are healthy at a 6 month supply.   Just over a year and a half ago, month supplies were anywhere between 6 and 18 months, respectively.  No matter how we calculate, the inventory is less than half of what it was in 2011.
As Fort Collins home prices improve,  time on market has decreased due to increased competition.  The home sales that closed in January were on the market for 61 days to offer and 98 days to close. This compares to 105 days and 142 days in January last year, a drop of over 40% in marketing for sale time.  Folks are moving faster than ever!
We are already being warned of a 'new bubble in the housing market'. Ten years ago, national home prices were increasing around 7% a year then hit 8% in 2004 and 12% in 2006. This was unsustainable and by 2007 prices started falling, losing almost 50% in some markets. Our local market never had the big run up in selling prices; in fact we have always been a little contrarian. When national prices were on a tear from 2003 to 2006 our market gained just 10%. When prices started to fall nationally, the local selling price increased 2% from 2006 to 2007 and over the next five years it dropped a minimal 5% before coming back 8% to end the full ten year period up 21% which was a pretty steady and sustainable growth rate.
We are unlikely to see double digit price increases permanently.  As we move into a more sustainable growth period, we'll need to balance the supply with the demand – primarily through new construction and getting more resale homes on the market.  We want to help you take part in this seller's market.  Contact us to evaluate and property price your home for a quick sale.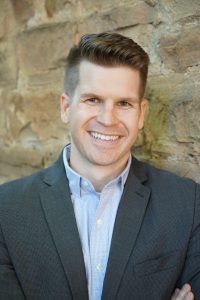 About the Author:  Jared Reimer is a native Coloradoan and an Associate Broker at Elevations Real Estate in Old Town Fort Collins.  He's a community advocate, business champion, blogger, leader, tireless volunteer, innovator, thinker and expert on all things real estate in Fort Collins and surrounding Northern Colorado.  You're likely to find Jared spending quality time outside with his wife, Kacie, and young son, Hudson, or sharing a beer or two with a friend throughout Fort Collins.  Call or text Jared at 970.222.1049 or email him at Jared@TheCraftBroker.com