Fort Collins home sales have slowed in the last couple of months with October sales up 6.9% from last year and the average price of $279,900 up 4.7%. For the year to date, sales are up 14.7% and the average selling price is up 7.0%. The slowing increases, particularly on pricing are good news for the market because the pace set in July with an 11.6% price increase was probably pushing the market into an unsustainable 'bubble' position.

We are still on a pace for 2013 Fort Collins home sales in excess of 4,000 at an average price of $276,000 for a total volume of $1.1 billion. This compares to the high of 4,100 home sales set in 2004 and the highest total volume achieved in 2005 with $983 million.
The inventory continues to shrink dropping from 1,267 listings at the end of September to 1,159 at the end of October. Once we remove the under contract listings and new homes that are listed as 'to be built' or under construction, the net inventory is down from 749 to 647. With a projected demand over the next six months of 1,700 homes there is about 2.3 month supply, way below 6 to 7 months which is considered a balanced market between supply and demand.
The marketing times reflect the low supply as the home sales that closed in October were on the market an average of 39 days to offer and 71 days to close. This is compared to 65 and 98 days respectively last year and continues to bring down the figures for the year to date which are now 41 days to offer and 75 days to close.
New construction is showing improvement with 52 closed sales in October representing 17.6% of the total sales compared to 41 sales last year which was 14.9% of the total. For the year to date there have been 473 sales of new homes, an increase of 30% from last year and the market share is now at 13.7%.
The most recent Case-Shiller home price index report shows home prices in the twenty largest metropolitan statistical areas (MSA) rose 12.8% in August on a year over year basis which is the biggest twelve month gain since February 2006. Denver is one of the twenty MSA's and set a new record in August with an increase of 10.1%, the twentieth consecutive month of increases. Denver was one of only two cities – Dallas is the other – to set new highs; the other 18 cities remain below their peaks. As an example, Las Vegas leads with a year over year price gain of 29% which is still down 475 from the peak. The good news might be that the pace of the increases is slowing as August was just a 1.3% rise over July and this is half the monthly increase reported for April. Experts say that the slowing of the monthly increase is not necessarily a bad thing as it will reduce the chance of another bubble in home prices.
For comparison purposes, our local market was up 6.6% in August compared to August 2012 and up 1.0% from the previous month. We have stated earlier that slow and steady growth is much more sustainable than some of these double digit increases in other parts of the country which inevitably seem to be followed by double digit decreases. To quote Stan Humphries, chief economist of home price tracker Zillow.com; "Home value appreciation is better when it is boring and we expect to see continued moderation".
There is good news on the mortgage front where rates have fallen to four month lows. Freddie Mac says the current rate is 4.10% downfrom 4.28% two weeks ago but significantly higher than a year ago when the 30-year fixed rate mortgage was 3.41%. Coupled with the increase in selling prices housing is less affordable than it was a year ago but there are reports that mortgage lending requirements are a little less daunting than they have been and mortgage rates in the 4% range are historically very low.
Also, for this market, there is good news in the report that Americans are on the move again. New U. S. Census data show that 2012 domestic migration of 16.9 million – people moving between counties – was as high as it has been in the last five years and 7 million people made interstate moves, up 5% from 2010. Recovering home values and an improving economy have helped people and the Fort Collins area is a target for many retirees from California and the mid-west who were stuck during the recession but now are ready to move.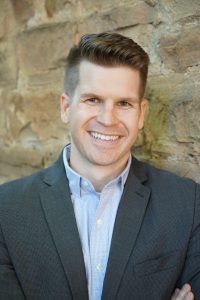 About the Author:  Jared Reimer is a native Coloradoan and an Associate Broker at Elevations Real Estate in Old Town Fort Collins.  He's a community advocate, business champion, blogger, leader, tireless volunteer, innovator, thinker and expert on all things real estate in Fort Collins and surrounding Northern Colorado.  You're likely to find Jared spending quality time outside with his wife, Kacie, and young son, Hudson, or sharing a beer or two with a friend throughout Fort Collins.  Call or text Jared at 970.222.1049 or email him at Jared@TheCraftBroker.com