If you're a buyer or seller in Fort Collins, you want to simple, painless real estate transaction.  If you've gone through a particularly painful purchase or sale, you know how agonizing and upsetting it can be.  Each real estate transaction is different, but in reality, they aren't overly complicated or complex.  We feel we go above and beyond the services and expertise of an average realtor.  We will tell you what to expect and handle the entire transaction while making it look easy.  Working with an us is a great first step, but after that, you need to make sure you're able to hold up your side of the bargain.  There is likely to be a lot of interaction between us, so trust will need to be developed.  By learning the traits of extraordinary Fort Collins real estate buyers and sellers, you'll not only get what you want, it'll most likely be much easier than you could ever imagine.
Communicate, Be Engaged and Involved
When you start the home purchase or sale process, your we'll be asking plenty of questions to understand your wants, needs, inclinations and motivations.  Our job is to ask questions and leave no stone un-turned.  In the same fashion, you should make it a point to communicate often and ask as many questions as possible.  With so much going on, it is important that you fully understand our explanations – we always want you to ask questions. Make it a point to understand everything you're signing, ask, "What comes next?", and communicate with us often.
Focus on What's Important
Early on in the process, you'll need to hone in on what your needs are and figure out exactly what you want.  A lot of time and effort can be salvaged if you establish what is most important to you before you even begin to hunt.  Schools, yards, distance to jobs, size of homes, beds/baths, and so on – decide early on and focus.  We make it a habit to sit down with new buyers and write a list of ten "must haves" and prioritize them together.  On the sell side – understand price, motivation, and how long you expect the process to take.
Expect the Unexpected
Our advice is to always be flexible when it comes to your upcoming real estate transaction.  Real estate is a dynamic and ever-changing world, where flexibility is key.  When you're buying, be open to different neighborhoods, and price ranges, along with different conditions and finishes.  When selling, take the feedback that you receive and be proactive about making changes to the home or list price. Being flexible and open minded is an excellent trait of exceptional clients because it keeps the process moving forward.
Collaboration is Key
Don't think that all of the work throughout the process will be entirely handled by us.  To be sure, we do handle the bulk of the work from contract to closing, but you have a job as well.  Your job will be to respond as timely as possible to your lender, title company, insurance underwriters and other parties to ensure the transaction moves along accordingly.  There is a lot of paperwork and information that gets processed through you.  Sometimes, you'll even provide the same information twice.  Instead of getting upset about it, just understand that it's part of the process and do it as quickly as possible.
Act in Good Faith
In Fort Collins real estate, honesty really is the best policy.  There will be times where you will need to give and receive good and bad news constantly, but acting honestly and in good faith will strengthen the bond between you and us, and promote trust.  As exceptional Realtors, we will understand that and respond with the same honesty and openness.  If your situation changes, or you re-evaluate your parameters, make sure you communicate with us.  Being open and honest isn't an easy thing, but it is highly important.
Be Decisive and Conclusive
Decision making is the most important trait of extraordinary Fort Collins real estate buyers and sellers.  There's nothing worse than a portfolio of 15 "maybes".  When purchasing a house, you'll see plenty of good things in each house, but if it doesn't feel like the right fit, get out and move on to the next one.  Make sure you provide your us with the basis of your decision so that we can adjust and respond accordingly.  When selling your home in Fort Collins, you may receive good and bad offers, or need to make price adjustments.  If that's the case, ask for as much information as you need to make a timely decision.
Extraordinary buyers and sellers attract extraordinary Realtors.  Keep these traits in mind when considering buying or selling your home in Fort Collins and you'll be off to a much better start than most, and have a smoother journey into that next home.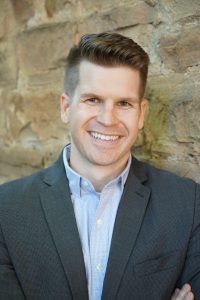 About the Author:  Jared Reimer is a native Coloradoan and an Associate Broker at Elevations Real Estate in Old Town Fort Collins.  He's a community advocate, business champion, blogger, leader, tireless volunteer, innovator, thinker and expert on all things real estate in Fort Collins and surrounding Northern Colorado.  You're likely to find Jared spending quality time outside with his wife, Kacie, and young son, Hudson, or sharing a beer or two with a friend throughout Fort Collins.  Call or text Jared at 970.222.1049 or email him at Jared@TheCraftBroker.com