Another month and even more good news in the Fort Collins real estate recovery.  In August, Fort Collins recorded an astounding 21.8% gain on closed sales and a 7% price increase from August 2011.   At the end of August, over 2400 homes have been sold this year, which puts us at pre-recession levels – on track for more than 3,300 sales.  The average sales price across Fort Collins is the highest on record at $255,940, slightly above the highest mark achieved in 2007 at $253,406.   In Fort Collins, we have about 200 fewer homes (17%) available compared to August 2011, when demand was much lower.
Not only are the increase sales and values astounding, we've noticed an increased demand for homes in the higher price points.  Sales of homes in Fort Collins priced above $400,000 are up 25% from August 2011 and sales of homes in Fort Collins priced above $500,000 are up 34%.
To round out regional sales, Loveland and south Larimer county area are up 17.7% for the year to date and the average selling price is up 5% to $260,787. In Weld county sales are up 11.3% and the price has increased 8% to $201,221. In the metro Denver area, home sales were up 18% in August compared to a year ago and, according to Metrolist, the average selling price was up 10% from a year ago. The inventory has dropped 35% from a year ago and based on recent home sales there is less than a three month supply.
All of this is great for sellers, however; buyers are going to face increasing difficulties when trying to find a home that fits their needs in Fort Collins.  Increasing sales prices and low inventory is a big concern. If you are in the market for a home you have the benefit of historically low mortgage interest rates but you have to get out there and get something done.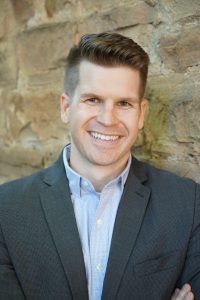 About the Author:  Jared Reimer is a native Coloradoan and an Associate Broker at Elevations Real Estate in Old Town Fort Collins.  He's a community advocate, business champion, blogger, leader, tireless volunteer, innovator, thinker and expert on all things real estate in Fort Collins and surrounding Northern Colorado.  You're likely to find Jared spending quality time outside with his wife, Kacie, and young son, Hudson, or sharing a beer or two with a friend throughout Fort Collins.  Call or text Jared at 970.222.1049 or email him at Jared@TheCraftBroker.com