We're back!  The Fort Collins real estate market has set a new record for total dollar volume in the first quarter. Talk about fantastic news!  In 2005, when the previous record was set, total volume reached $177 million.  We have come back with a fury in 2013, closing 731 sales for a total volume of $196 million.  The $196 million total volume represented a 28% improvement over 2012's first quarter, and the average sales price of $268,406 was up 6.7% over the same period.  In 2013, Fort Collins real estate is moving along steadily.
Fort Collins Real Estate – Inventory Needed
Although mortgage rates did rise earlier in the year, they have fallen back from recent peaks, well below 4%.  Low mortgage rates, increased demand, and an improving economy are driving the increase in real estate activity.  Supply and demand are unbalanced, causing buyers to be left with few homes to chose from, and sellers with little to no equity, waiting on the sidelines for the right time to make a move.  What's unique in the Fort Collins real estate market is that in 2005, when we last had this much activity, there were nearly 2500 active listings, as compared to just over 1100 active listings during this 1st quarter.  What's more, by removing the homes that are under contract from the 'actives', there are just over 600 homes actively for sale!   Buyers and sellers are doing much more with much less.  The lack of supply is seen in two places – with the 6.7% increase in price, and the drastic reduction in days to offer.  In quarter one, Fort Collins averaged 64 days before an offer.  Resale homes under $300,000 went even faster on average, just 55 days.  This is a stark contrast to a few years ago when average days to offer were well into the triple digits.  Fort Collins real estate has come a long way.
New Construction Ramping Up
Another bright note is the recent increased activity in new construction.  Normally, new construction represents about 20-25% of the active supply of homes.  Over the course of the last three years, the new construction supply has dropped to just above 10% of the total supply.  In the first three months of 2013, new construction began to fill the gap, representing 17% of the total supply, some 125 new homes.  Unfortunately, to fill the demand of 4,000 homes per year, 40 new construction homes per month won't cut it.  More sellers are going to have to enter the market, hopefully encouraged by higher sales prices and decreased time on market.  It seems we are starting to see the first wave of 'spring sellers'.  The Fort Collins real estate market has gained about 10% more inventory in the first few weeks of April, in spite of very active demand.  The main issue lies in the fact that if a home owner is selling and then getting into a new home, there is net-zero scenario in terms of inventory – one in and one out.  Obviously, we don't want folks moving away, but new construction is the only way to positively impact the inventory in the Fort Collins real estate market.
When all is said and done, we are seeing a lot of activity – buying and selling – in the local market.  Although there is plenty Fort Collins real estate activity, only time will tell if there will be enough homes to meet the demand without a major increase in price.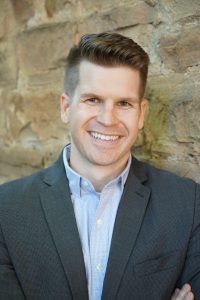 About the Author:  Jared Reimer is a native Coloradoan and an Associate Broker at Elevations Real Estate in Old Town Fort Collins.  He's a community advocate, business champion, blogger, leader, tireless volunteer, innovator, thinker and expert on all things real estate in Fort Collins and surrounding Northern Colorado.  You're likely to find Jared spending quality time outside with his wife, Kacie, and young son, Hudson, or sharing a beer or two with a friend throughout Fort Collins.  Call or text Jared at 970.222.1049 or email him at Jared@TheCraftBroker.com