It's an exciting time in the Fort Collins real estate recovery.  We have come such a long way from hitting bottom in 2010, and luckily for us, our hole to dig out of is certainly not as deep as some truly depressed national real estate markets.  A lot has been made nationally about prices of real estate still being at depressed levels.  The return of price increases, multiple offers and increased demand is a welcome sight, however, filling that demand with some new construction and increased resale homes will need to happen sooner than later.
In the three largest Northern Colorado real estate markets, we have seen increases in median value, fairly substantially in some markets.   Greeley/Evans home values are up over 16%, however, their gains are due mainly to larger losses in 2011 while being hardest hit by foreclosures and short sales. That is not to say that a 16% gain should be negated, by no stretch of the imagination, it is a wonderful gain that reinforces the trend of the greater region.
Total volume and listings sold exploded in 2012:  more real estate is moving meaning more listings sold, with higher prices.  This is certainly reassuring to those in the $400k+ market, a sector that struggled in 2009-2011.  Higher end homes have been selling as confidence in the market has returned.
As an added bonus, along with increased median values and increased volume, average days on market has fallen dramatically.  This means not only are more homes selling, the amount of time it takes to get it under contract, and ultimately sold is decreasing.  In some markets, we're at the 90 day mark – subtracting an average of 45 days to close, we're seeing homes on the market for just six weeks before going under contract!  A quick and fast pace market is good for buyers and sellers.
2013 will be an interesting year in the Fort Collins real estate recovery.  Without an increase in available homes, we may hit road blocks in sales and volume, however, we're likely to see price increases as buyer competition heats up.  It's all about balancing the supply and demand.  Only time will tell.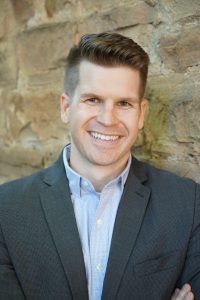 About the Author:  Jared Reimer is a native Coloradoan and an Associate Broker at Elevations Real Estate in Old Town Fort Collins.  He's a community advocate, business champion, blogger, leader, tireless volunteer, innovator, thinker and expert on all things real estate in Fort Collins and surrounding Northern Colorado.  You're likely to find Jared spending quality time outside with his wife, Kacie, and young son, Hudson, or sharing a beer or two with a friend throughout Fort Collins.  Call or text Jared at 970.222.1049 or email him at Jared@TheCraftBroker.com