It's a fact of life, either you love real estate statistics, or you're indifferent.  We happen to love real estate news and numbers.  It's the lifeblood of our business and there is so much to be learned by analyzing and interpreting data in Fort Collins.  If you're looking through our statistics page, we want to be able to help you understand what to look for and how to interpret the data in Fort Collins, Loveland, Berthoud and Greeley.  Fort Collins real estate statistics are a major indicator of the Northern Colorado economy as a whole.
Fort Collins Home Sales Rise
The National Association of Realtors reported that Pending Home Sales Index rose to 79.4 in July, up from 75.5 in June.  By understanding pending home sales, it will give us a good indication of what actual home sales will be within 4-6 weeks – the average time to get to closing.  The index comes from an arbitrary starting point.  In 2001, when the indicator was created, the index was set at 100.  If the index is below 100, we are experiencing a slower market as compared to 2001.  If we are above 100 we are experiencing an accelerated marked as compared to 2001.  Although we aren't "sitting pretty" nationally, I think by reviewing Fort Collins real estate statistics, you'll see some interesting data:
July 2007 – July 2010 Fort Collins Home Statistics
Life was good in 2007.  July also happens to be one of the busiest months in the Fort Collins, Loveland, and Windsor real estate markets.  364 homes sold for a median of $240,000 in just under 90 days on the market.  Then we all know what happened.  The national economy began to affect the Fort Collins real estate market and the number of sales across Northern Colorado fell.  But when you really look at the difference in the real estate market, you'll notice prices didn't fall in 2008, just the amount of sales.  It also took an extra two weeks to get it sold.  In 2009, there was a different shift.  The same number of homes sold, but at about a 6% price reduction.  Economically, 2009 was when we saw the most impact in Fort Collins and across Northern Colorado.
In July 2010, although we've sold 45% fewer homes, prices are back to where they were in 2007.  How about that?  If you can get nearly the same price for your home as you did in 2007, what is causing the drop in home sales?  Fear, uneasiness, and lack of confidence in the market.  People in Fort Collins might be fearful that they will lose their jobs or fearful that they'll be underwater on their home.  Over the next several years, we will see a huge return of real estate, especially in Northern Colorado.  You'll be able to look back and see that 2010 was the absolute bottom.  Now is an amazing time to take advantage of rates, low prices and abundant inventory.  It won't be around forever.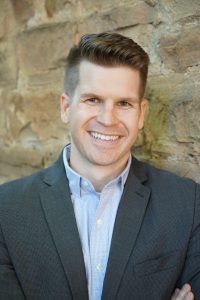 About the Author:  Jared Reimer is a native Coloradoan and an Associate Broker at Elevations Real Estate in Old Town Fort Collins.  He's a community advocate, business champion, blogger, leader, tireless volunteer, innovator, thinker and expert on all things real estate in Fort Collins and surrounding Northern Colorado.  You're likely to find Jared spending quality time outside with his wife, Kacie, and young son, Hudson, or sharing a beer or two with a friend throughout Fort Collins.  Call or text Jared at 970.222.1049 or email him at Jared@TheCraftBroker.com