Home sales in Northern Colorado have been on a record setting pace but slowed in June with 1,091 sales this year compared to 1,016 in June of last year. This increase of 7.4% is way off the pace of the first five months when the increase was 20.7%. The year to date sales still show a strong 17.6% gain but the lack of inventory and the higher mortgage interest rates are having an effect.
The following table shows the breakdown by area. Loveland figures include Loveland, Berthoud and all of southern Larimer County. The Fort Collins area is from CR 30 north to the Wyoming border and the City of Fort Collins accounts for about 85% of these sales. The Greeley / Weld figures are for all of Weld County including Windsor.
The 5,147 homes sold this year include 4,339 resale homes which is the most on record for this six month period. The previous high was way back in 2004 when 3,933 resale homes were sold. New construction is improving but still has a long way to go. Ten years ago, new home construction accounted for 30% of the market compared to 16% currently.
Selling prices remain strong as the average selling price is up 7.6% to $251,062 and seems destined to keep going up. There are currently 3,996 homes on the market but if we deduct the homes under contract and new homes listed as 'to be built' we have a net inventory of 2,171 homes. With a demand that could exceed 5,000 homes over the next six months, the supply is equivalent to just 2.6 months of sales when a balanced market is considered to be a six month supply.
The higher selling prices should bring more sellers to the market and builders seem to be ramping up construction so the supply should increase. On the other hand, higher prices and higher interest rates could slow demand so maybe we will find a balance over the next few months. It will be interesting to see which direction home sales in Northern Colorado will go.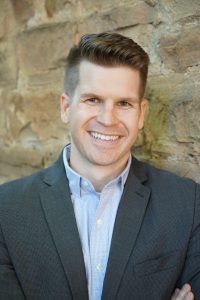 About the Author:  Jared Reimer is a native Coloradoan and an Associate Broker at Elevations Real Estate in Old Town Fort Collins.  He's a community advocate, business champion, blogger, leader, tireless volunteer, innovator, thinker and expert on all things real estate in Fort Collins and surrounding Northern Colorado.  You're likely to find Jared spending quality time outside with his wife, Kacie, and young son, Hudson, or sharing a beer or two with a friend throughout Fort Collins.  Call or text Jared at 970.222.1049 or email him at Jared@TheCraftBroker.com