This month, just under half of the United States' voters got their man, Donald Trump, elected president.  My impression is that nearly 100% of the citizens were surprised at the results.  Although President-Elect Trump will not take office until late January, many are wondering which campaign promises and platforms will begin to flesh out in the first few months of his presidency.  While there are plenty of us concerned about social issues and international affairs, I want to take a deeper look into how Trump impacts housing.
How Trump Impacts Housing:  Less Regulation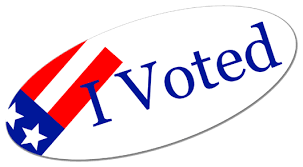 A stronghold of the Republican platform is removing federal regulation from the equation.  One way President Elect Trump might look to accomplish that task is by reversing the Dodd Frank and Consumer Protection Act.  The Republican party argues that this act has over-regulated local and regional financial institutions, making it more difficult to lend money to local homeowners.  On the other hand, lack of oversight and regulation was a big reason for the financial and housing meltdown of the late 2000's.  My guess is that a Trump presidency may move the needle closer to the middle, but consumer protection from predatory lenders will still stick around.
Another rumored aspect of the Republican platform is lessening the role that Fannie Mae and Freddie Mac has in the government backed mortgage business.  Fannie Mae and Freddie Mac are privately owned pseudo-government entities that essentially provide liquidity and affordability in the mortgage market.  Republicans argue that these agencies leave taxpayers footing the bill for losses while executives and shareholders gain huge profits.  Although there is no replacement plan for the agencies, look for a shift in the Freddie and Fannie's business model since funding for the agencies will sunset during Trump's term.
How Trump Impacts Housing:  Lower Taxes
If President-Elect Trump is able to follow through on a renovation of the nation's current tax system and lower taxes, this could be an eventual big win for homeowners and homebuyers.  In Northern Colorado, first time homebuyers are struggling to save enough for a reasonable downpayment, and as home prices rise, they are forced to save more and more just to keep up.  Luxury homeowners may have lesser tax burdens in Trump's scenarios, providing more liquidity and options.   Of course, lower taxes across the board could directly and indirectly impact the bottom line of any homebuyer which can make any purchase a bit easier.
In the long run, we all need to take a wait and see approach, but in the meantime it's business as usual in Northern Colorado real estate. We have to remember that with every campaign and term, there are promises and promises unfulfilled.  Only time will tell what policies get enacted, so check back in a year to see how Trump impacts housing.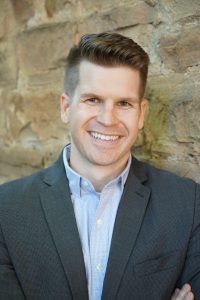 About the Author:  Jared Reimer is a native Coloradoan and an Associate Broker at Elevations Real Estate in Old Town Fort Collins.  He's a community advocate, business champion, blogger, leader, tireless volunteer, innovator, thinker and expert on all things real estate in Fort Collins and surrounding Northern Colorado.  You're likely to find Jared spending quality time outside with his wife, Kacie, and young son, Hudson, or sharing a beer or two with a friend throughout Fort Collins.  Call or text Jared at 970.222.1049 or email him at Jared@TheCraftBroker.com