We liken real estate in Fort Collins to the wild, wild west.  Sometimes, anything goes.  In this market, you may need to help a buyer get off the fence and select your home, especially if you've been on the market for a few months.  An incentive is an incitement to take action.  If you've ended up reducing your price as much as possible, you may have a few more options that might not cost you much money in the long run, and if it gets you a buyer, then it's well worth it.  If you're up against a wall, there are some incentives or perks to offer your buyers to make your home stand out from all the others.  Here's a look at a few incentives that will sell your home in Fort Collins:
Offer to Pay HOA Dues
There are a bunch of little things that start to add up for most Fort Collins home buyers besides the mortgage.  After insurance, closing costs, taxes and moving costs, there could be little money left in your buyers pockets. If you're financially able to, offering to help out by prepaying a few months or a year's worth of HOA dues could help sway the buyers into picking your home.  A savvy agent will be able to craft that incentive and present it to the home buyers.  That way your buyers can ease into home ownership and you can stand out among your competition.
Pay the Buyer's Broker a Bonus
In the Fort Collins real estate market, you have to make a sale even before prospective buyers look at your home.  Your home needs to stand out to their Realtor, so he/she will show the home to the buyers.  If your is in the same condition, looks the same, and is similarly priced as your competition, there is a great way to make sure it is shown first – offer the buyer's realtor a bonus to sell the house.  Realtors know what commissions to expect on the sale of each home, so why not offer an incentive to lure them in?  Depending on the size of value of your home, you could offer a $1000-$2000 bonus, they buyers may never even know!  Make sure to set a deadline on your bonus call to action to help create a sense of urgency.
Closing Cost Assistance
Closing cost assistance or "seller concessions" is one of the most common incentives that sellers in Fort Collins can provide.  This helps buyers with little cash beyond the  down payment to help cover their closing costs and fees.  Typically, depending on the loan and size of the home, you could offer between $1000-$4000.  I like this incentive because if you're upfront about providing this concession to them, then the purchase price is the only negotiable aspect of the transaction, which will likely lead to a cleaner, more manageable contract.   It also helps the buyer to have more money in hand at closing, and will generally create a feeling of good will throughout the process.
Be creative with what you offer to buyers to get your home sold.  If anything, be proactive with your incentives and your home will sell faster!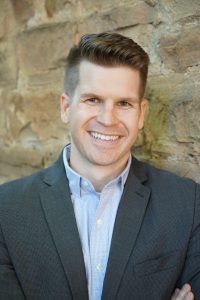 About the Author:  Jared Reimer is a native Coloradoan and an Associate Broker at Elevations Real Estate in Old Town Fort Collins.  He's a community advocate, business champion, blogger, leader, tireless volunteer, innovator, thinker and expert on all things real estate in Fort Collins and surrounding Northern Colorado.  You're likely to find Jared spending quality time outside with his wife, Kacie, and young son, Hudson, or sharing a beer or two with a friend throughout Fort Collins.  Call or text Jared at 970.222.1049 or email him at Jared@TheCraftBroker.com