Making the turn into the back half of 2016, YTD June sales and median values are keeping pace with the first half of the year, with prices at all time highs once again. Through the end of June, a total of 4931  homes have sold in the Fort Collins, Loveland, and Greeley/Weld area, up nearly 10% from the same timeframe in 2015.  The region's median home values have soared again to $312,500, an 8.51% increase from YTD 2015.  Over the course of 2016, we've seen a gradual increase in regional median value on average of $3,500 per month, and it doesn't look like that'll slow down.  Right now, we're seeing levels of incredible equity in Northern Colorado homes.
Fort Collins is again leading the way in median value, up to $370,000 in June 2016.  That's a $30,000 increase over June 2015.  The lack of available inventory for homebuyers is continuing without relief in Fort Collins.
Loveland median home values are also at an all-time high, cracking the $350,000 barrier.  Of course, Loveland gets a slight bump in values due to the perceived "affordability" when compared to Fort Collins, although a $20,000 difference in median value hardly represents a deal.
If you really want a head-scratcher, according to IRES, the MLS that serves Northern Colorado, median values in Greeley/Weld have risen to $290,000.  In June of 2014, the median measure just $190,000.  That's $100,000 in extra equity, over just a 2 year span.  A perfect example of some incredible equity in Northern Colorado homes.
Consider the positive impacts of these impressive gains on our economy as a whole.  If you purchased a median home in Fort Collins in June 2014, you would have paid $276,250.  Just two years later, your home value is $370,000.  That's nearly $100,000 in additional equity at your fingertips.  With interest rates even lower now, many have considered refinancing to either reduce their monthly payments even more, or to get into a 15 year mortgage to reduce their term with similar payments.  With rising prices, some are utilizing their additional equity to perform necessary repairs or renovations to best utilize their home for years to come.  Additionally, some are using their equity to consolidate debt, to pay down student loans and consumer loans to give themselves some breathing room, and to begin saving more and more.  And of course, there are folks who are selling and utilizing those proceeds to upsize, downsize and invest in more real estate.  With more equity, you've got more options.  If you've considered using your equity, call me first.  We can work on a strategy and see what makes the most sense.  It's a great time to own real estate in Northern Colorado – let's get in touch.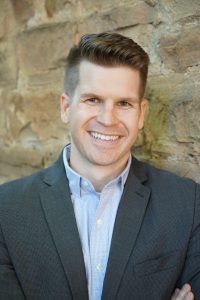 About the Author:  Jared Reimer is a native Coloradoan and an Associate Broker at Elevations Real Estate in Old Town Fort Collins.  He's a community advocate, business champion, blogger, leader, tireless volunteer, innovator, thinker and expert on all things real estate in Fort Collins and surrounding Northern Colorado.  You're likely to find Jared spending quality time outside with his wife, Kacie, and young son, Hudson, or sharing a beer or two with a friend throughout Fort Collins.  Call or text Jared at 970.222.1049 or email him at Jared@TheCraftBroker.com