It seems like homeowners have finally gotten word that the market is hot and it's a great time to sell and move up.  Along with a moderate level of new home construction, primarily in Loveland, Berthoud, Timnath and Greeley, a flood of resale homes have hit the market this selling season.  Inventory is back for now.  I'll say 'for now' because although active and available homes are popping up at rates not seen since 2011 or 2012, to declare that this market is "cooling down", we'll need several more months of sustained inventory to be certain.  What is certain is that a few lucky buyers have gotten into homes with less competition, which has kept prices from escalating. It's nice to know that some inventory is back.
Northern Colorado Home Sales
Northern Colorado Median Home Values
It's reasonable to suspect that the Greeley/Evans market, with the largest decrease in sales would tout the largest increase in median value, from $250,000 in 2016, to $280,000 in 2017, a 12% increase.  Since the middle of 2016, Greeley evans has seen nearly a 20% decrease in available homes year over year, but just over the past couple of months, they've made up some ground with a nominal increase in active listings of .82%.  So, it looks as if the price de-escalation in Greeley/Evans is coming shortly.
Fort Collins and the Loveland/Berthoud market are looking pretty similar in July 2017.  In Fort Collins, an extra 34% of homes are available this July as compared last.  In Loveland/Berthoud, an additional 43% of active listings have popped up year over year.  This is quenching the thirst of potential buyers – more product, less competition and still very low interest rates have made it easy to get into a new home.
If you're interested in the most wild stats around, there are 265% more attached homes (condos, townhomes and duplexes) available in Loveland in July 2017 as compared to July 2016.  In Fort Collins, there are 94% more attached homes over the same time period.  What this tells me is that builders have been eager and busy to get some more of these attainable homes ready for purchase – the demand is there – especially less than $300,000.  Attached inventory is back!  But with the flood of attached homes, there are always fears of overbuilding, we would need about a year of sustained inventory to really put a dent in demand.  We'll monitor the market and keep you updated.
As mentioned previously, the NoCo real estate market is always changing: expanding, contracting, or leveling off.  Keeping on top of the market will ensure you are prepared when it's time to make a move, a shift in the market might be subtle and I'm here to help you navigate.  I'd love it if you told your friends, family and co-workers about the interesting and important information I'm always working on – educated homebuyers and sellers are empowered, and I love working with smart and intelligent folks. Let's get to work.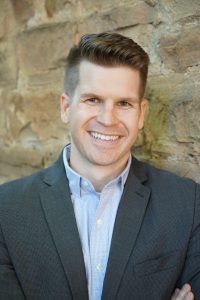 About the Author:  Jared Reimer is a native Coloradoan and an Associate Broker at Elevations Real Estate in Old Town Fort Collins.  He's a community advocate, business champion, blogger, leader, tireless volunteer, innovator, thinker and expert on all things real estate in Fort Collins and surrounding Northern Colorado.  You're likely to find Jared spending quality time outside with his wife, Kacie, and young son, Hudson, or sharing a beer or two with a friend throughout Fort Collins.  Call or text Jared at 970.222.1049 or email him at Jared@TheCraftBroker.com