July was another very strong month for median value increases while sales remained stable over the Northern Colorado region.  YTD July median values have reached new highs in the region, up to $315,000.  Through the end of July, a total of 6473 homes have sold in the Fort Collins, Loveland, and Greeley/Weld area, up nearly 8.4% from the same timeframe in 2015.  One needs to remember that both of these increases, in sales and median values, are above and beyond very strong and robust increases in 2015 – we're building upon increasing success and outpacing already record numbers on a monthly basis. It's a great time to be participating in this market.

Again, Fort Collins is leading the way in median value, up to $360,000 in July 2016, just a hair off the record high of $370,000 last month.  Sales are holding very steady in Fort Collins. In fact, over the past 30 months, sales have remained flat, averaging about 250 detached home sales per month – all of this with only about 600 available homes each month.  At the depths of the recession there were only about 175 sales per month with nearly 1400 homes available.  This is the epitome of doing more with much, much less.
Loveland median home values are nipping at the high water mark of $350,000 posted last month with a median value of $346,000.  Unlike Fort Collins, average sales increased from 2014 through 2015, but now are showing signs of hitting a ceiling like its neighbor to the north, with about 180 detached home sales per month.
Median values in Greeley are screaming along, while sales seem to be stalling – in line with Fort Collins and Loveland.  New Greeley residents are willing to pay a little more to get a home on a bigger lot, at a much better price than Fort Collins or Loveland can muster.  The spillover of all the 'drive til you qualify' buyers is being seen, but with demand higher than ever, there will come a tipping point when affordability, even in Greeley, will be tested.
Again, it's a great time to be participating in this market.  For first time buyers, although prices are high and competition is strong, getting involved now will be to your benefit – prices will be higher next year and the year after, while interest rates still remain low.  Text me to schedule a casual meeting to discuss your needs and goals.  This is also an unprecedented time for move up buyers.  While there can be some logistical considerations when selling and purchasing, you're able to take advantage of both increased equity when selling, and low interest rates when buying – all while getting a bigger or better home for a similar monthly payment.  Investors are paying premiums for great properties, but have the luxury of increased rental rates, abundant and eager tenants and very low vacancies.  This is truly a market where everyone can win. Your next move starts with a simple call, text, or email – we'll make it work for you.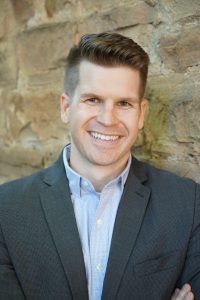 About the Author:  Jared Reimer is a native Coloradoan and an Associate Broker at Elevations Real Estate in Old Town Fort Collins.  He's a community advocate, business champion, blogger, leader, tireless volunteer, innovator, thinker and expert on all things real estate in Fort Collins and surrounding Northern Colorado.  You're likely to find Jared spending quality time outside with his wife, Kacie, and young son, Hudson, or sharing a beer or two with a friend throughout Fort Collins.  Call or text Jared at 970.222.1049 or email him at Jared@TheCraftBroker.com