Just a couple years ago, if you wanted to buy a home, you could do it easily.  Because times were so tough, there were hundreds and hundreds of sellers trying to offload their home, availability was abundant and prices were fantastic for buyers.  If you could qualify for a loan, chances are you'd get a killer deal and time was on your side.  If you were investing in real estate at the time, the world was your oyster.  Short sales, foreclosures and other distressed properties ruled the land, and you had abundant inventory, time and money.  Times have changed and they certainly changed quickly, with very little warning.  Now, buyers would love to have similar purchase conditions.  For those buyers who sat on the sidelines, the tides have shifted, and finding great deals have become tougher and tougher.  Although affordability levels still favor the buyer, it's tough to buy a home in Northern Colorado right now. Here are some issues my buyers have seen over the past six months:
Fewer Homes Available
The biggest concern facing the Fort Collins, Loveland and Berthoud real estate market is the lack of homes for sale. For reference, in December of 2007, there were 2840 active listings in Loveland/Berthoud and Fort Collins.  In December of 2012, there were only 1317 active listings – a total reduction of 53%, and this wasn't even the peak inventory season.  Outside rising prices and increased competition, some buyers might not find a home that fits their needs and will be unlikely to settle.
Prices are Creeping Up
When buyers lose their upper hand due to increased inventory, prices begin to steadily and consistently creep up.  Its a basic law of supply and demand.  With increased buyer competition, buyers will be offering closer to list price, or even above list prices in some cases.  Each incremental increase in price will build throughout a neighborhood.  It's frustrating to buyers who have been on the fence and missed their biggest opportunity to get a great deal.
Fewer Distressed Homes
With improving economies and rising prices, more home owners and home sellers are able to avoid foreclosures and short sales.  Rising prices have given those facing a short sale an opportunity to sell with some equity, and we will continue to see this trend.  On top of that, a stable job market and increased local economy has helped many keep their homes and prevent foreclosure.  Distressed property values have also been rising, demanding more and propping up neighborhood home values.
Buyer Competition
As I mentioned earlier, buyer competition is heating up, making it tough to buy a home in Northern Colorado right now.  A typical buyer may find a home they love, only to not get it because of a lower or less attractive offer.  On top of that, they are likely to be competing with 2 or 3 other buyers, which drives up prices and frustration levels.  With low inventory levels, buyers need to take what they can get and be dynamic and aggressive in their home search and offer strategy. When all is said and done, managing your expectations and having the right strategy when starting your search, buying doesn't have to be tough.  We can help you understand the market in the neighborhoods you're searching so you are aware of how quickly you need to move and just how strong your offer needs to be.  The NoCo New Home Team knows the in's and out's of the game and how you can gain a competitive edge and craft a winning offer.  It's all about understanding the market so you know exactly what to expect. Ascent Real Estate Professionals are committed to bringing you useful information, timely advice and expert service whenever you need it.  Whether it's Fort Collins, Loveland, Windsor, Greeley or anywhere in between, we've got Northern Colorado covered.  Feel free to contact Ascent or subscribe to our newsletters and market reports.  Any questions or inquiries you might have will be responded to in a timely manner.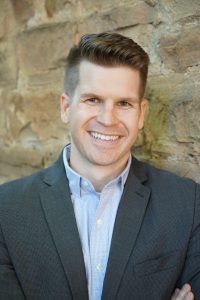 About the Author:  Jared Reimer is a native Coloradoan and an Associate Broker at Elevations Real Estate in Old Town Fort Collins.  He's a community advocate, business champion, blogger, leader, tireless volunteer, innovator, thinker and expert on all things real estate in Fort Collins and surrounding Northern Colorado.  You're likely to find Jared spending quality time outside with his wife, Kacie, and young son, Hudson, or sharing a beer or two with a friend throughout Fort Collins.  Call or text Jared at 970.222.1049 or email him at Jared@TheCraftBroker.com