As the temperatures begin to rise, so too does the real estate market begin to heat up.  With 60% of the annual home sales occurring over the next six months, we are extremely short of available homes for purchase.  Although we are seeing more homes for sale in Fort Collins, inventory levels are nowhere near seasonally adjusted averages.  The inventory varies considerably by price range as reviewed in the chart below:
This is a recap of the current position for all of Larimer County including the main cities of Fort Collins and Loveland. In the price range up to $250,000 there are 628 homes listed but 421 of them are under contract leaving a net supply of 207 homes. The forecasted demand for the next six months is 2,031 homes (338.5 per month) so there is just a 0.6 month supply (18 days).
There is a slightly better supply moving up the price scale, but even up to $650,000 there is only a four month supply when a six month supply is generally considered to be a balanced market between supply (listings) and demand (sales). Above $650,000 buyers get a bit of a break but the supply in this price range has been as high as two to three years recently so less than one year is a relatively low supply.
The other issue is that over 400 of the 973 active listings are shown as new construction 'to be built' or 'under construction' so a lot of this is not standing inventory that would normally be available to close within four to six weeks of contract. This is making it extremely difficult for motivated buyers particularly in the lower price ranges, because these homes are selling within days of listing, sometimes with multiple offers, escalation clauses and prices over the asking price. Builders are scrambling to build more homes but are running out of developed lots and prices for labor and materials are increasing.
This is not a good situation as the limited supply and increasing prices are going to put a damper on the demand. If you are a seller, you can see the advantage of moving up in price – from a 1.6 month supply to a 4.0 month supply or from a 4.0 month supply to a 10 month supply should be a win win!  Give us a call to create your move up strategy and take advantage of this market.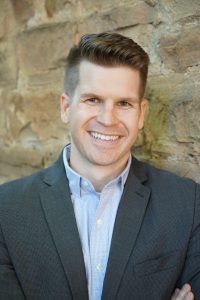 About the Author:  Jared Reimer is a native Coloradoan and an Associate Broker at Elevations Real Estate in Old Town Fort Collins.  He's a community advocate, business champion, blogger, leader, tireless volunteer, innovator, thinker and expert on all things real estate in Fort Collins and surrounding Northern Colorado.  You're likely to find Jared spending quality time outside with his wife, Kacie, and young son, Hudson, or sharing a beer or two with a friend throughout Fort Collins.  Call or text Jared at 970.222.1049 or email him at Jared@TheCraftBroker.com